Florida has two sets of legal justice systems: Criminal and civil. The sole purpose of the criminal justice system is to punish the offender. Prosecutors represent the government in pursuing charges. In criminal sexual assault cases, the survivor is a witness. In the civil justice system, the survivor is the driving force, with the primary goal of compensation to the victim for physical harm, emotional damages and other adverse impacts. In some cases, survivors can compel third parties (schools, hospitals, sports programs, etc.) to compensate them for any negligence that created an opportunity for the assault to occur. Civil actions can also result in third parties being ordered to to take certain actions to prevent future assaults.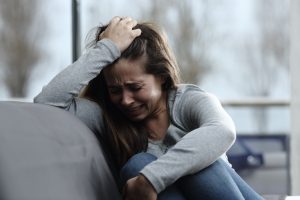 As South Florida sexual assault attorneys, we represent survivors as they work their way through the civil justice system. We can also help protect their interests if there is a pending criminal case. We do believe that if someone else's criminal or negligent actions caused you physical injury, pain and suffering and mental anguish, they should be accountable for it.
We fully recognize that no amount of money is going to erase the awful realities of what happened. But damages can help to offset the cost of things like medical bills, trauma counseling and the wages you have lost while trying to piece your life back together. It's also a measure of justice for the loss of intangible things, such as your mental health and the damage to your personal relationships.
The decision to move forward with civil litigation is a substantial one, and shouldn't be made lightly. It's very important that you review the strength of your claim, the potential emotional impact and the best and worst case outcomes. Continue reading