Many Florida sexual abuse lawsuits stem from a violation of trust by someone in a position of power. Cases in recent years have included coaches, teachers, health care workers, bosses, corrections officers and clergy.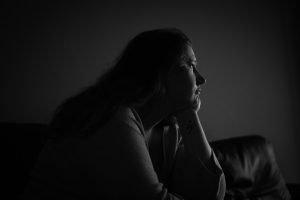 Although a survivor of sexual abuse by any perpetrator may have grounds to claim civil liability damages against that individual, cases with at least one third-party defendant tend to have a higher chance of success in terms of an actual payout. Many third-party defendants in sexual abuse cases are organizations, institutions and agencies that owed a duty to protect the victim – and failed.
One such case recently reported on by The Tampa Bay Times stemmed from a 2018 incident in which a 19-year-old woman was admitted involuntarily to a local hospital under the state's Baker Act. Because there was concern she might harm herself, her family was not permitted to see her and she was assigned one-one-one mental health evaluation and care. According to the recently-filed Florida sexual abuse lawsuit, that employee sexually groomed and abused the patient over a five-day period. The employee was later fired, arrested and convicted of sexual misconduct. He was sentenced to six years of probation and required to register as a sex offender. Now, both he and his former employer are being sued.
As the third-party defendant in the case, the hospital is accused of negligence, premises liability and a provision of state law that protects vulnerable adults. The defendant is being sued on the same grounds, plus civil assault, battery and sexual misconduct. Plaintiff says the hospital knew or should have known the patient lacked any capacity to consent and that its employee was dangerous because he'd reportedly had a history of prior incidents. Furthermore, the hospital is accused of failing to put protocols in place to red flag or stop the employee's behavior.
In other types of civil liability lawsuits, employers can be held vicariously liable for the negligent acts of employees acting in the course and scope of employment. Vicarious liability (under the doctrine of respondeat superior) means "let the master answer" for the torts of their employees when they're on-the-job. As our Florida sexual abuse attorneys can explain, this matters because allowing for vicarious liability would allow plaintiffs to sidestep the question of the third-party defendant's own wrongdoing. However, when it comes to sexual abuse and exploitation cases, tort law doesn't offer any clear answers.
That means survivors of sexual abuse can generally expect that in situations where the perpetrator was on-the-job, they will still likely need to establish the employer's negligence as well. This is usually done by showing:
Negligent hiring/retention. The employer hired or declined to fire someone, even when they knew or should have known the worker posed a danger to others. Evidence can include failure to conduct a background check, ignoring red flags in background checks, refusing to adequately address reports of misconduct, etc.
Negligent security. This is a type of premises liability claim that holds a property owner/controller responsible to keep the site reasonably safe for those who lawfully enter.
Negligent supervision. If schools, nursing homes, church camps, hospitals, etc. are providing proper supervision over their employees and those whose care/well-being they are entrusted with, many incidents of Florida sexual abuse wouldn't occur.
If you have been sexually abused by someone in a position of trust, our dedicated team of South Florida civil injury attorneys will help you weigh your legal options for pursuing justice.
Contact the South Florida personal injury attorneys at Halberg & Fogg PLLC by calling toll-free at 1-877-425-2374. Serving West Palm Beach, Miami, Tampa, Orlando and Fort Myers/ Naples. There is no fee unless you win.
Additional Resources:
Staffer sexually abused 19-year-old at Tampa Community Hospital, lawsuit says, Aug. 19, 2020, By Megan Reeves, The Tampa Bay Times
More Blog Entries:
Overcoming Obstacles to Civil Liability in Florida Sexual Assault Lawsuits, June 2020, South Florida Sexual Assault Lawsuit Blog