Drunk driving injuries can be horrific, perhaps the more so because they are always wholly preventable. For this reason, people who have suffered West Palm Beach DUI injuries may be entitled to pursue punitive damages on top of regular (compensatory) damages. This is noteworthy because very few types of Florida injury cases allow punitive damages.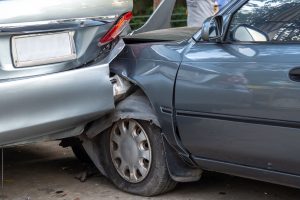 As our Palm Beach injury lawyers can explain, compensatory damages are intended to indemnify a person for specific losses or injuries. It replaces what's lost (medical bills, lost wages, etc.) or in the case of intangible losses (i.e., emotional distress, pain and suffering, loss of life enjoyment, etc.), it provides some measure of monetary relief. There is no special process to ask for compensatory damages.
Punitive damages are different because they aren't solely to compensate someone for losses, but rather to penalize the person who caused the damage and/or deter future acts of wrongdoing. You must specifically ask the court to seek punitive damages, and they're only allowed in certain instances. DUI injury cases are one of those.
This matters because punitive damages can substantially increase the dollar amount of compensation to which you are entitled. While Florida law specifically caps punitive damages at three times the compensatory damages OR up to $500,000 (whichever is higher),  DUI damages are specifically exempted from this cap.
In most South Florida personal injury cases, punitive damages aren't an option that's even on the table. In fact, F.S. 768.72 holds that no claim for punitive damages is at all allowed unless there is some reasonable showing to establish a lawful basis for them, such as gross negligence or intentional misconduct. The mere fact that someone was hurt by the defendant's actions isn't enough. As noted in standard jury instructions, punitive damages can be justified when the greater weight of evidence proves the defendant's conduct:
Was so flagrant and gross as to reveal reckless disregard for the lives and safety of those exposed to it.
Was entirely lacking in care, and the defendant was consciously indifferent to those consequences.
Revealed an entire lack of care by the defendant, who recklessly or wantonly disregarded public welfare.
Showed a degree of reckless indifference to the rights of others as to amount to an intentional violation of those rights.
As previously noted, punitive damages aren't warranted in most injury cases. Drunk driving injury cases, however, are often the exception. In fact, Florida lawmakers made it a point to single out DUI injury claims for unique qualification for punitive damages in F.S. 768.736. The threshold of proof for establishing the right to pursue punitive damages in a Florida DUI case is the standard of "the greater weight of evidence," as opposed to the higher standard of "clear and convincing evidence" applicable to other punitive damage claims. And as we mentioned previously, laws that cap punitive damage recovery in other types of Florida negligence actions don't apply in cases where the victims are harmed by drunk drivers. The Florida Supreme Court in the 1976 case of Ingram v. Pettit held that the act of voluntarily driving while impaired amounts to an attitude sufficiently reckless as to warrant asking jurors to award punitive damages.
That doesn't mean a punitive damage award is guaranteed in a South Florida DUI case. But it does mean you automatically clear one of the most significant legal hurdles in receiving judicial clearance to ask for it.
It's worth pointing out that it isn't necessary for the defendant driver to have been convicted in criminal court for you to pursue punitive damages in the civil case. Criminal and civil cases are entirely separate. And even when evidence of drunk driving is purely circumstantial, the question of punitive damages can still be taken to a jury. In the 2003 case of Matalon v. Lee, there was no direct proof the defendant was intoxicated because he fled the scene. However, circumstantial evidence showed he'd spent eight hours at two bars prior to the accident. Florida's 4th District Court of Appeals held the circumstantial factors were sufficient to allow the plaintiff to pursue punitive damages in the case.
If you have been injured in a West Palm Beach drunk driving accident, our dedicated injury lawyers will work to help you recover full and fair compensation for your losses, as well as pursue accountability through punitive damages where appropriate.
Contact the South Florida personal injury attorneys at Halberg & Fogg PLLC by calling toll-free at 1-877-425-2374. Serving West Palm Beach, Miami, Tampa, Orlando and Fort Myers/ Naples. There is no fee unless you win.
Additional Resources:
F.S. 316.193, Florida DUI Statute
More Blog Entries:
Palm Beach Personal Injury Lawsuit: Better to Settle or Go to Court? Sept. 29, 2021, Palm Beach Injury Lawyer Blog