South Florida negligent security lawsuits involve allegations that a property owner failed to use reasonable care to protect lawful guests from foreseeable harms – including crimes committed by third parties. The occurrence of a criminal act resulting in injury on its own doesn't open the door to a civil lawsuit against the property owner. Some very specific boxes need to be checked to proceed with this type of premises liability claim.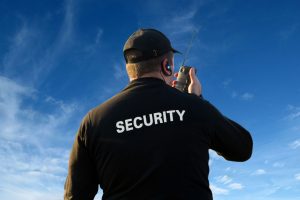 One recently-filed negligent security claim accuses a store and storage unit of failing to protect a South Florida surgeon who was kidnapped, beaten and threatened with death by two attackers.
According to the civil complaint, the incident occurred three years ago. His kidnappers, armed with guns and tasers, accosted him at a Hallandale Beach store parking lot, stunned him with a taser and then threw him into the rear of a cargo van before driving him to a local storage unit. There, he later told law enforcement, he was bound to a rolling chair and burned with metal cutters heated by blow torches, slapped, punched, threatened, coerced into giving his home access code and forced to drink alcohol until he passed out. The motive, authorities say, was robbery. The two assailants dumped him – tied up – in the back seat of his car early the next morning. That's where police found him.
One of the men was sentenced to 11 years in prison after pleading guilty to federal kidnapping and conspiracy charges. The other, whose estranged wife was a patient of the doctor's, was extradited from Spain and convicted last month on the same charges as the other. He faces a possible sentence of life in prison.
But as our South Florida negligent security attorneys can explain, that's not the end of the ordeal. Entirely separate from the criminal proceedings is the civil case, which alleges both the store and the storage unit failed in their legal duty to take reasonably prudent measures to protect people on their respective properties. Plaintiff asserted both businesses had a history of prior violent crimes on site and failed to take adequate measures to keep people safe.
Prior to the date of the incident, the plaintiff's attorneys alleged the store, its parking lot, and adjacent areas, had been the site of police-reported aggravated assaults, batteries, thefts, robberies, stalking, and other acts. All this alerted management to the need for additional security measures to ensure guest safety. Similarly, the plaintiff's injury attorneys say the storage unit should have had a procedure preventing customers from using their storage units with the front door closed. This is a reasonable and prudent security measure, attorneys explained to Courthouse News, because these facilities have a history of being used for a laundry list of criminal activities, including human trafficking and illegal marijuana grow operations.
The defendants had not responded to media inquiries as of this writing.
Damages for medical expenses, lost wages, emotional distress, scarring, loss of life enjoyment, and loss of consortium are being sought.
What Must Be Proven in Florida Negligent Security Lawsuit
Basic elements of a Florida negligent security lawsuit are:
The plaintiff was on the defendant's property lawfully.
The property owner failed to maintain reasonable security, contributing to injuries plaintiff suffered from a third-party while on the property.
That the act in question was reasonably foreseeable given similar incidents at that same location.
As the facts presented in this criminal case confirm, this attack was something the two criminal defendants had been plotting for some time. There is no assertion that the store or the storage unit owners had any prior knowledge of their plans. What is alleged is that criminal attacks on site were foreseeable, and thus preventable. The plaintiff may prevail on this if his attorneys can prove that past criminal activity on site should have alerted property owners to the potential for danger to future guests and the need to implement additional safety measures – such as more security guards, cameras, lighting, etc. – that might have prevented the attack on the plaintiff.
If you are the victim of a criminal attack on someone else's property, it's a good idea to consult with a Florida injury attorney to determine whether a third-party premises liability claim is worth pursuing.
Contact the South Florida personal injury attorneys at Halberg & Fogg PLLC by calling toll-free at 1-877-425-2374. Serving West Palm Beach, Miami, Tampa, Orlando and Fort Myers/ Naples. There is no fee unless you win.
Additional Resources:
Miami Federal Jury Convicts Man Who Kidnapped and Tortured Victim, Dec. 10, 2021, U.S. Department of Justice
More Blog Entries:
What You Should Know About South Florida Premises Liability Claims, June 25, 2021, South Florida Negligent Security Lawyer Blog