Whether we're talking about a slip-and-fall, dog bite, or amusement park injury, getting hurt on someone else's property isn't something for which people plan. It is, however, something certain property owners in Florida have a legal responsibility to anticipate and prepare for to some extent.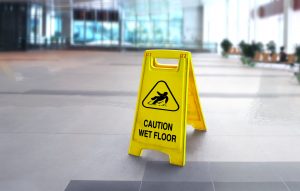 When they fail to do so and you're hurt, you can pursue something called a premises liability claim.
It's important if you're injured to get prompt medical attention, document the scene and the injury and consult with an experienced West Palm Beach injury attorney before making any major decisions or moves.
What is Premises Liability? 
A premises liability lawsuit is a means to hold a property owner responsible for damages that arise from injury on the defendant's property. In Florida, owners (and sometimes certain occupants) of a property are required to make a reasonable effort to maintain it to ensure it's reasonably safe for lawful visitors. Failure to do so opens defendants to premises liability claims.
Some situations that may give rise to a Florida premises liability claim may include:
Slip-and-fall injuries.
Animal or dog bites.
Inadequate security.
Drowning or swimming pool injury.
Dangerous conditions for children (attractive nuisance).
In Florida, the status of the person visiting the property – invitee, licensee or trespasser – can determine whether pursuing a premises liability claim is appropriate. Invitees are those invited to the property. Those invited for the financial benefit of the owner are owed the highest duty of care. An example would be a customer at a mall or restaurant. A social guest or licensee is someone who is on site with permission or by invitation of the property owner or occupant. In these cases, the invitation is an implied promise that the site is reasonably safe. Trespassers are owed the lowest duty of care, though there are exceptions for child trespassers when there is an attractive nuisance (such as a swimming pool) present. For older trespassers, there is simply the duty to refrain from intentionally hurting them or, in some cases, to give a reasonable warning of non-obvious dangers.
Some factors that may come into play when determining the what duty of care is owed to a visitor of the property are:
The nature of the property.
The reasonableness of the occupant's actions to repair/warn.
The foreseeability of the injury.
Many property owners have a responsibility to routinely inspect their property and identify dangerous conditions to either repair them or post a warning so lawful visitors aren't injured. Owners who do not meet this duty can be held liable if someone is hurt as a result of this dangerous condition.
How Much Time Do I Have to File a Premises Liability Lawsuit in Florida? 
The statute of limitations in Florida premises liability lawsuits is four years. That doesn't mean you should wait to take legal action. Claims against certain entities (namely, government agencies) may have more stringent notification requirements. Further, failure to preserve evidence could reduce the value of your case
Failure to act promptly could impact the potential value of your case, particularly if you fail to preserve evidence. Some steps you can take to boost your chances of recovery:
Take photos of the area where the incident occurred as soon as possible, making sure to include close-up views and wide angles.
Take photos of your injuries.
Save any physical evidence of the injury (including soiled or bloody clothing, pieces of glass or debris, etc.).
Get contact information from witnesses.
Contact an attorney as soon as possible. He/she can send evidence preservation letters to all potential defendants/insurers.
Contact the South Florida personal injury attorneys at Halberg & Fogg PLLC by calling toll-free at 1-877-425-2374. Serving West Palm Beach, Miami, Tampa, Orlando and Fort Myers/ Naples. There is no fee unless you win.
Additional Resources:
Premises Liability, Justia
More Blog Entries:
How Serious Does My Injury Need to Be to File a Florida Injury Lawsuit? April 5, 2021, West Palm Beach Injury Lawyer Blog