Whether we're talking about a slip-and-fall, dog bite, or amusement park injury, getting hurt on someone else's property isn't something for which people plan. It is, however, something certain property owners in Florida have a legal responsibility to anticipate and prepare for to some extent.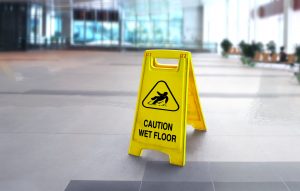 When they fail to do so and you're hurt, you can pursue something called a premises liability claim.
It's important if you're injured to get prompt medical attention, document the scene and the injury and consult with an experienced West Palm Beach injury attorney before making any major decisions or moves.
What is Premises Liability? 
A premises liability lawsuit is a means to hold a property owner responsible for damages that arise from injury on the defendant's property. In Florida, owners (and sometimes certain occupants) of a property are required to make a reasonable effort to maintain it to ensure it's reasonably safe for lawful visitors. Failure to do so opens defendants to premises liability claims.
Some situations that may give rise to a Florida premises liability claim may include:
Slip-and-fall injuries.
Animal or dog bites.
Inadequate security.
Drowning or swimming pool injury.
Dangerous conditions for children (attractive nuisance).