This flu season has been a brutal one, with the U.S. Centers for Disease Control and Prevention reporting more than 60,000 cases since October resulting in hundreds of deaths. Although the flu is a fairly common viral infection, one of the most severe complications is sepsis. This is a type of bacterial blood infection that is the body's overwhelming response to some other infection and can follow not just the flu but pneumonia, urinary tract infections, bedsores, surgery wounds, intravenous lines and other conditions.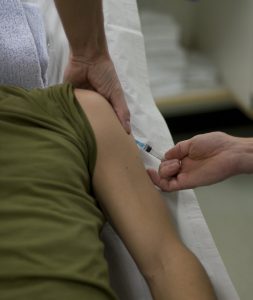 Symptoms of sepsis include:
High fever
Chills
Pale or discolored skin
Rapid breathing/ shortness of breath
Extreme pain/ discomfort
Sudden confusion
Extreme fatigue
Kidney failure
Sepsis can be fatal (it's the leading cause of death in U.S. hospitals, according to the Journal of the American Medical Association) and must be treated rapidly and appropriately. Young children, the elderly, those suffering from chronic diseases and weakened immune systems are especially vulnerable. Even those who survive may have long-term complications, including kidney damage requiring lifelong dialysis.
A diagnosis of sepsis or septic shock alone is not proof of medical malpractice, even in cases of death. However, if the initial infection or the development of sepsis was hospital-acquired or if it was improperly treated, there may be grounds for a South Florida medical malpractice lawsuit.  Continue reading