Is a claim involving a Florida hospital fall one of negligence – or medical malpractice?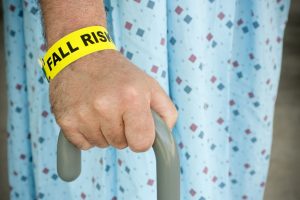 Our West Palm Beach medical malpractice lawyers recognize this as an important distinction because on the one hand, negligence cases have a four-year statute of limitations and a lower proof burden. Most medical malpractice claims, on the other hand, have a two-year statute of limitations and require expert witness testimony at the outset. These elements can make a major difference in whether a claim survives initial hurdles necessary to overcome summary judgment or outright dismissal. Failure at the outset of the case to correctly determine which category the claim falls into can result in its being tossed on procedural grounds before it really gets started, as opposed to being decided on its merits.
That's precisely what happened in Gorham v. Martin Memorial Health System, a recent case before Florida's 4th District Court of Appeal.
According to court records, the case involves an elderly woman who died of a fall while she was a patient at a hospital in Martin County, FL. Her adult children brought her to the facility because she was ill. When she arrived at the hospital, she brought her walker, a walking frame device that provides additional support to maintain balance or stability while walking. It's a common mobility device for the elderly. The complaint indicates hospital staffers refused to allow her to use her own walker. On more than one occasion, she and her children told the nursing staff that she needed a walker for mobility purposes. Yet time and again, she was told either that one would be provided or that it would be "taken care of." One nurse also assured her children that if she tried to get off the bed, an alarm would sound, summoning care staff.
The night after she was first admitted, the patient fell while attempting to get out of bed to use the restroom. Nursing staff contacted her daughter, informing her of the fall and telling them she had suffered a "slight fracture."
Several weeks later, an orthopedic surgeon discovered the patient had actually sustained three serious fractures to her pelvis. Shortly thereafter, plaintiff died. Her family, as representatives of her estate, filed a subsequent claim alleging the injuries sustained from her fall were a substantial cause of her death.
Pre-Suit Requirements for Florida Medical Malpractice Claims
Florida law – specifically F.S. 766.104(1) – holds that no action should be filed for personal injury or wrongful death arising out of medical negligence unless the plaintiff's attorney makes a reasonable investigation (circumstances permitting) and determines there is grounds for a good faith belief of negligent treatment. Continue reading