A surgeon who for 40 years fixed broken hearts as a cardiologist is now in a vegetative state, according to a Palm Beach medical malpractice lawsuit. The claim alleges the doctor's former employer, JFK Medical Center in Atlantis is liable for a series of medical mistakes – starting with an egregious medication error – that nearly killed the active, energetic 74-year-old. Palm Beach medical malpractice lawyers know this case underscores the fact that if even a distinguished member of this hospital's own staff is at risk for medical errors, imagine how common they must be for so many of the rest of us.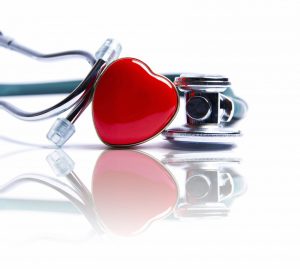 Research by patient safety experts at Johns Hopkins in 2016 revealed medical errors are the No. 3 cause of death in the U.S. Unfortunately, most of those incidents go unchecked because health care providers rarely come out and admit they were wrong. It's up to families and survivors to initiate their own investigation, which is especially tough if they themselves don't have a medical or legal background. Talking with an experienced medical malpractice lawyer in Palm Beach will help give you a better sense of your options.
A newer study published in the journal Research in Social and Administrative Pharmacy found that medication errors by health care providers are a leading cause of death, with the most common type of errors being:
Omission of medicine.
Wrong dose/ strength of medicine.
Wrong kind of medicine.
It's important if one has any suspicion a loved one may have suffered severe injury or death as a result of a medication error to discuss these concerns with an experienced medical malpractice lawyer in South Florida.
According to The Palm Beach Post, the former chief of cardiovascular surgery was at the hospital undergoing a "routine" back surgery, his third. The surgery itself, according to his daughters (one his court-appointed guardian). However, as shown in medical records, the following day he was in agonizing pain. His chart shows that he is "opioid naive," meaning he had a very low tolerance for narcotic drugs. Despite this, the physician overseeing his care ordered a high dose of a powerful painkiller, Dilaudid (eight times more powerful than morphine), be given him through intravenous pump. Minutes later, he stopped breathing. His daughters, citing the medical records, say doctors waited a full 15 minutes before giving him Narcane, which reverses the effects of Dilaudid. By that time, according to the lawsuit, he'd suffered cardiac arrest and a brain injury that left him in a coma. he spent a month in a Miami hospital, then was transferred to a medical facility in Boston, then another in Houston with one of the best brain injury programs in the nation. He is now breathing on his own and sometimes responds to his children. However, he still cannot walk or talk.
His family told the Post that while he knew all the surgeons and physicians at the University of Miami Hospital, he chose instead to have his own surgeries at JFK, where he'd worked at since 1987 and what he referred to as "my hospital." And yet, the hospital has refused to pay or help offset the medical expenses he has incurred in the incident. This, his daughters said, is why they are pursuing litigation on his behalf.
What our own Palm Beach medical malpractice lawyers think is important to note is that if the surgeon had died, there would have been no chance of recovering any damages. That's because Florida medical malpractice law prohibits adult children who aren't dependents from filing litigation to recover money if a parent dies as a result of medical malpractice. In this case, the doctor is divorced and had no minor children. Further, if this physician dies while the medical malpractice lawsuit is pending, the lawsuit would die with him. This is part of the reason the family is seeking an expedited trial date. Such claims can take up to two years. He's asking it be taken to trial within one.
The hospital has released a statement vehemently denying the allegations brought in this case.
Contact the South Florida personal injury attorneys at Halberg & Fogg PLLC., Attorneys at Law, by calling toll-free at 1-877-425-2374. Serving West Palm Beach, Miami, Tampa, Orlando and Fort Myers/ Naples. There is no fee unless you win.
Additional Resources:
Prominent JFK heart surgeon fights for life as family sues hospital, Dec. 11, 2018, The Palm Beach Post
More Blog Entries:
St. Lucie Medical Malpractice Lawyer Spotlight: eICU Digital Monitoring of Critical Patients, December 2018, Palm Beach Medical Error Attorney Blog