If you've been injured due to someone else's carelessness or wrongdoing, the first step in pursuing civil damages is a demand letter.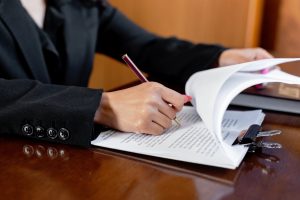 Demand letters are the initial correspondence made by the plaintiff (person who was hurt) to the insurance company that provides coverage on behalf of at-fault or negligent parties. South Florida injury attorneys draft demand letters for cases involving car accidents, medical malpractice, premises liability, product liability, and other claims.
A well-drafted demand letter can potentially help you obtain fair compensation for your injuries while avoiding a personal injury lawsuit altogether. This is why it's imperative that you work with an experienced Palm Beach injury attorney. It is inadvisable for personal injury plaintiffs to write their own demand letters because often these cases are more complicated than they appear at first blush. A poorly-written demand letter can significantly damage your case potential.
An injury attorney will help you apply the law to your case, determine the full extent of your damages, identify all potential defendants/at-fault parties, ascertain causes of action for your claim, advise you of your case value and viability and draft the demand letter to insurers. Continue reading