Since 1988, parents of children who suffered a specific type of Florida birth injury – profound brain damage caused by oxygen deprivation or spinal impairment – could file no-fault claims with the Birth-Related Neurological Injury Compensation Association, or NICA. Such conditions occur at birth, impact the child for life, and are frequently the result of medical malpractice.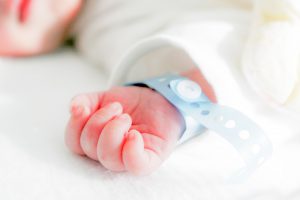 Obstetricians had lobbied the state for a program like this decades ago arguing high insurance premiums would push them out of the state. The program might have seemed a win-win – had parents not been forced to fight for coverage of every expense. While parents were prevented from suing doctors, hospitals, and other health care providers for injuries caused by their negligence during labor and delivery, they were promised adequate coverage for expenses that were both necessary medically and reasonable. That's not what they received, many now say.
Earlier this year, The Miami Herald teamed up with ProPublica to analyze the issue, finding that NICA, despite amassing billions in assets from doctors' annual fees, often left families begging for assistance. As our West Palm Beach medical malpractice attorneys have learned, those findings have since been affirmed by at least two state investigations (the auditor general and Office of Insurance Regulation). Soon thereafter, state lawmakers passed a reform bill unanimously, upping parental damage awards to $250,000 (more than double what it was) and child death benefits to $50,000 – five times what it used to be. These benefits are retroactive. Another $100,000 per family has been allocated for guaranteed transport and home modifications.
The law also pledged to make the best interests of the child Priority No. 1. Also for the first time, a parent advocate and an advocate for disabled children were added to NICA;s board. There's also now an ombudsman who will work directly with parents. The previous executive director of the agency resigned, and a new interim ED has been assigned.
Parents say they are still hoping lawmakers will approve increased benefits for those who set aside their careers to remain at home and become caregivers for their severely disabled children.
Beyond that, parents want a rewrite of the program's benefit handbook. The pamphlet is supposed to spell out in detail the benefits parents can expect – and what they cannot – from the program. However, the current language keeps those benefits very vague. Further, parents are often confused as to what steps they have if a request is denied. Parents were told benefits would only be covered if it was outlined in the pamphlet, but very few specific benefits are identified in it. There was no clear recourse for delays or denials. The interim executive director said among the immediate reforms being implemented is the recommendation to install a medical director who can advise NICA administrators when parents seek new treatments or therapies, some experimental.
What Are Your Legal Options if Your Child Suffers a Florida Birth Injury?
As our South Florida medical malpractice attorneys can explain, only a small percentage of birth injuries are covered under NICA.
When a newborn suffers injuries, determining fault isn't always an easy prospect. There are inherent risks associated with labor and delivery, and not all poor outcomes are proof positive of medical malpractice.
However, if a newborn's injuries were the cause of some preventable error, the parents and child may be eligible for compensation, including for medical expenses, hospital bills, home adjustments, lost wages, pain and suffering and childcare costs.
While most personal injury claims in Florida have a four-year statute of limitations, medical malpractice cases must be brought from within two years of the time the incident/injury is discovered. Even with some latitude on that timeline, it's best not to wait before consulting a medical malpractice birth injury lawyer.
Contact the South Florida personal injury attorneys at Halberg & Fogg PLLC by calling toll-free at 1-877-425-2374. Serving West Palm Beach, Miami, Tampa, Orlando and Fort Myers/ Naples. There is no fee unless you win.
Additional Resources:
At Last, Florida Families Hit Hard by Their Children's Birth Injuries Are Promised More Help, Dec. 10, 2021, By Carol Marbin Miller, The Miami Herald & ProPublica