The widow of a man shot and killed by a stranger over a parking spot in front of her eyes in Clearwater recently told a local news agency that in addition to showing up to every criminal court appearance of the alleged gunman, she planned to file a civil wrongful death lawsuit on behalf of her – and the child she is expecting.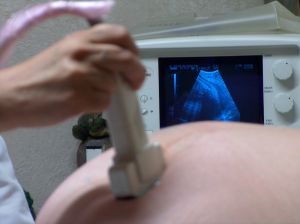 The right to claim wrongful death damages following the death of a parent due to negligence or intentional misconduct is well-established – both in a 1988 Florida law, F.S. 768.0415, as well as the 1990 Florida 5th District Court of Appeal ruling in Ellis v. Humana of Fla., Inc..
There was already precedent prior to that in the 1942 Florida Supreme Court decision of C.F. Wheeler Co. v. Pullins., which stated a child could collect workers' compensation death benefits for a parent killed prior to the baby's birth – the primary caveat being  whether  the child was born.
Florida's "Born Alive" Doctrine
In the 1976 case of Day v. Nationwide Mut. Ins. Co., Florida's 2nd District Court of Appeal underscored the "born alive doctrine" that Florida follows in these cases. It holds that any child who is born alive can pursue injuries for its own injuries that occurred when he/she was a fetus. This applies regardless of the baby's viability once born. The born alive doctrine allows the claim to relate-back to the time of injury. This applies to the wrongful death of a parent before birth too.
As our Miami wrongful death attorneys can explain, survivors' right to claim damages is one of two types of wrongful death claims in Florida. The other type is an estate claim to recover damages on the decedent's behalf. A survivor claim is about the loss incurred by those who live on. An estate claim is about the loss/pain suffered by the decedent before death, and is paid to the estate rather than directly to survivors (though dependents, including children who are born after a parent dies, are usually the beneficiaries of the estate anyway).
We recognize that any laws pertaining to the rights of an unborn child can be prickly subjects. Strictly from an injury lawyer perspective, damages can be sought when injury occurs to an unborn child or by that child for the wrongful death of a parent – if that child is born.
A child who is stillborn as a result of negligence, however, is a different story.
Wrongful Death Lawsuit for Stillborn Child 
Wrongful death damages for the death of a parent prior to a child's birth cannot be sought on behalf of an infant who is stillborn. That's because until they are born, they are not considered "a minor" or "survivor" under the Florida Wrongful Death Act. Claims can include lost wages/support and loss of consortium.
Similarly, the death of a fetus as the result of negligence in something like a slip-and-fall or medical malpractice is not compensable under state wrongful death laws, as decided in the 1994 Florida Supreme Court case of U.S. v. Dempsey.
However, Florida law does consider the death of a fetus due to negligence as a physical injury to the mother, and thus a mother can bring an action for personal injury – including emotional damages.
A claim for emotional injuries sustained by a father, however, isn't as black-and-white. It will largely come down to scrutiny under something called the impact rule.
The Florida Impact Rule and Emotional Damages
If a court finds the impact rule applies, a father's claim for emotional distress damages for the loss of a stillborn child due to negligence isn't guaranteed.
As noted in the 2007 case of Fla. Dep't of Corr. v. Abril, before anyone can obtain compensation for losses for emotional distress resulting from negligence, it must be established that the emotional distress stemmed from personal injuries sustained by the plaintiff. In other words, the plaintiff needs to have suffered their own personal injuries or – in some rarer cases – suffered some physical illness that was a manifestation of severe emotional distress caused by the negligence.
The reason the law was written this way was to reduce speculative claims.
Another factor that could come into play is how far along the fetus was. In 1997, the Florida Supreme Court in Tanner v. Hertog held that the impact rule didn't apply to a father seeking emotional distress damages for a fetus who was stillborn at 41 weeks – meaning he was free to pursue damages without showing he'd suffered his own physical injury.
The court did not decide whether the impact rule was inapplicable in matters involving a younger fetus. However, but seven years later, Florida's 4th District Court of Appeal ruled in Thomas v. OB/GYN Specialists of Palm Beaches, Inc. that the impact rule did NOT apply in the case of a parent seeking damages for emotional distress following the loss of a fetus estimated to be 15-to-18-weeks along.
Courts across the country have come down on different sides on whether viability of a fetus plays into a right to claim damages. For instance, in Bonbrest v. Kotz et al., the District Court in D.C. limited recovery of damages in an injury lawsuit to those sustained after the fetus was "viable." But there at least 17 jurisdictions that allow claims for negligence of prenatal injury regardless of viability. Further, no jurisdiction that has historically limited damages to viable fetuses later denied recovery of damages for injuries the baby suffered before it was viable.
The trouble with litigating a claim like this that requires a show of viability is that proving causation for why a pregnancy ended – particularly early on – can be tough.
Contact the South Florida personal injury attorneys at Halberg & Fogg PLLC by calling toll-free at 1-877-425-2374. Serving West Palm Beach, Miami, Tampa, Orlando and Fort Myers/ Naples. There is no fee unless you win.
Additional Resources:
Ellis v. Humana of Fla., Inc.. 1990, Fla. 5th DCA