A personal injury lawsuit filed by 15 high school students, survivors of the mass shooting at Marjory Stoneman Douglas High School, has been dismissed by a federal judge who ruled six defendants, including the Broward County Sheriff's Office, a school deputy, a campus monitor and the Broward School District, owed no duty of care to protect the students from the gunman. Nothing in the state constitution or statute imposes a general duty on police officers or other government officials to protect people from harm – even when they know it will occur. This duty is limited to those who are "in custody" of police, which as our Broward County injury lawyers can explain has been narrowly interpreted by courts to mean those situations wherein a person has lost his/ her freedom to move freely or seek assistance on their own. It doesn't apply to students in school, particularly the older they are.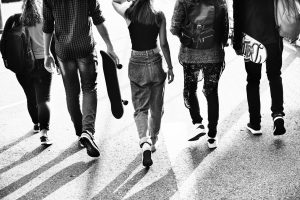 In total, 17 students and staff members were killed in the six-minute attack and 17 others were injured.
The outcome was indeed disappointing for many in Parkland and throughout Florida because it undercuts a core belief so many have about police and school services: That the public – especially schoolchildren – have the right to expect police will protect them. That is simply not true. The few exceptions that have been carved out, as noted by legal scholars quoted in The New York Times, are situations where, for instance, a crossing guard is assigned specifically to protect a child from crossing the street and instead gets distracted by their smartphone. In the eyes of the law, that crossing guard may have a special relationship to that specific child. It's only when this special relationship has been established or when the officer has done something to enhance the risk of harm that the officer and/ or the employer can be held liable under the state's negligence laws.
It is this special relationship that likely resulted in a separate ruling by a county judge that very same week pertaining to that very same school shooting in Parkland, filed not by survivors but instead by the father of one of those students killed. In that case, the county judge ruled the wrongful death claim should survive a defense motion for summary judgment. One of the arguments made by the deceased student's father was that, firstly, the school resource officer (who was roundly criticized – both by the public and a state public safety commission – for failing to enter the school while the gunman was on his rampage) owed a special relationship to decedent because he was specifically assigned to offer protection at that school. The second argument was that the deputy – the only armed officer at the school – stayed outside when shots were fired inside – and had also ordered a "code red," essentially putting the entire school on lock down, enhancing the risk of injury and death with a negligent order that prevented student's from escaping the attack.
Broward student injury lawyers know this theory may not succeed at trial, and it is possible even if it does, it could be reversed on appeal. It can be tough to establish liability in this particular area of law.
The 400+ page state commission report found the shortfall of police response to the deadly attack went even farther than initially realized, with not just the school resource officer but seven others who scrambled to the site remaining outside even as they heard shots fired on unarmed students inside. Their radios didn't work and police had trouble communicating among themselves and with medical responders. All eight reportedly ignored protocol for active shooter calls. Officers who later arrived went in as soon as they got there. The campus monitor reportedly saw the gunman enter, deemed him suspicious but did not block his entry or alert students.
Schools, meanwhile, have been found in Florida injury and wrongful death cases to owe a duty of care to students, and breaches can result in liability for damages. Still, compulsory education in and of itself hasn't generally been found to have established the kind of special relationship needed to impose an affirmative duty to protect students from violence by their peers and sometimes others.
These cases are complex and there are always exceptions. Anytime a student is injured at school in Florida – whether it's due to a school shooting or bullying or an athletic mishap or a sexual assault – it's imperative that parents and caregivers discuss legal options with an experienced South Florida school injury attorney.
Contact the South Florida student injury attorneys at Halberg & Fogg PLLC., Attorneys at Law, by calling toll-free at 1-877-425-2374. Serving West Palm Beach, Miami, Tampa, Orlando and Fort Myers/ Naples. There is no fee unless you win.
Additional Resources:
Officers Had No Duty to Protect Students in Parkland Massacre, Judge Rules, Dec. 18, 2018, By Adeel Hassan, The New York Times
More Blog Entries:
Mother Files Coral Springs Injuries to Minor Lawsuit Against Broward County School District Alleging that Bullying Caused Her Daughter's Attempted Suicide, Nov. 11, 2011, Broward Student Injury Lawyer Blog