When you are reeling from a personal injury in Florida, the materials on your cast may hardly even be dry before you are hit with a barrage of paperwork from doctors, police and insurance companies. None of those entities or individuals, however, is looking out for your best interest, making sure your rights are protected and that you aren't saddled with a financial burden you don't deserve. Whether your injury resulted from a work accident, car accident, slip-and-fall or some other incident, it will behoove you to hire a South Florida injury lawyer with experience, as opposed to one just starting out.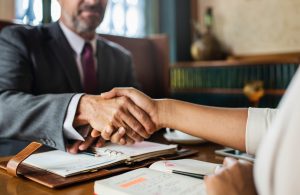 There have been numerous reports the last handful of years about the fact that there are too many law students and too few legal jobs, with the American Bar Association reporting schools are continuing to raise tuition and produce twice as many graduates as the job market has to absorb. We mention this to say that while there is plenty of bright young talent in the legal profession, there are also a fair amount starting out – even in the first few years – who may not have much if any experience in handling the kind of case on which you require assistance. There are also attorneys who take many different kinds of cases – from personal injury to criminal defense to business law – just to make ends meet. But that doesn't help you with a Florida work injury claim where the rules for workers' compensation benefits and third-party liability claims are very specific. You can have greater confidence in the experience of attorneys who can point you to proof of success in past cases.
Personal injury attorneys in Florida are paid on a contingency fee basis, meaning you do not pay a fee for attorney services upfront. Instead, you pay a portion of whatever is recovered (if anything is recovered) either from a settlement or jury verdict. 
Why Experience of Your Florida Injury Lawyer Matters
There are numerous reasons why hiring a South Florida injury lawyer with experience is important. Among those worth considering:
Claim assessment. A personal injury lawyer who has a wealth of knowledge an experience practicing law in Florida can give you a strong sense of whether it's worth your while to pursue legal action. This is important because you don't want to waste the time and expense chasing down an injury lawsuit that has a slim chance of winning. (And again – you don't pay attorney's fees upfront, but you could be responsible for things like expert witness fees, if those are needed to prove your case). An experienced, prudent lawyer will be able to give you a solid, educated answer on the viability of your claim.
Cutting through red tape, legal technicalities. So many of these cases come down to navigating insurance bureaucracies and complicated legal procedures. Piles of paperwork aren't uncommon. Working with an attorney who has extensive experience dealing with insurers, negotiating with other attorneys and effectively navigating alternative dispute resolutions – all that is going to ensure that process goes smoother for you.
Strength of investigative team. When you have a case that may involve some complicated matter like medical malpractice or product liability or a fatal car accident – you want to know that your attorney has the resources and connections to thoroughly investigate the elements of these claims upfront so that you can be well-advised and prepared for settlement negotiations and, if necessary, litigation.
If you have questions about a personal injury you have recently sustained, call our long-time West Palm Beach personal injury lawyers today for a free, confidential initial assessment.
Contact the South Florida personal injury attorneys at Halberg & Fogg PLLC., Attorneys at Law, by calling toll-free at 1-877-425-2374. Serving West Palm Beach, Miami, Tampa, Orlando and Fort Myers/ Naples. There is no fee unless you win.
Additional Resources:
Too Many Law Students, Too Few Legal Jobs, August 2015, By Steven J. Harper, New York Times 
More Blog Entries:
Insurers Bemoan Florida Crash Injury Lawsuits, But Often Don't Play Fair, Oct. 5, 2018, South Florida Personal Injury Lawyer Blog