Florida civil lawsuits don't die just because a defendant does.
This question has been raised repeatedly in recent days following the death of billionaire Florida financier Jeffrey Epstein, suspected of being the central figure in a longtime child sex trafficking ring. He was convicted of solicitation several years ago, received (by all accounts) a "sweetheart deal" from a federal prosecutor who went on to become U.S. Labor Secretary (since resigned) and was facing new criminal charges in New York. He died several weeks ago of an apparent suicide while in custody awaiting trial on the newest charges.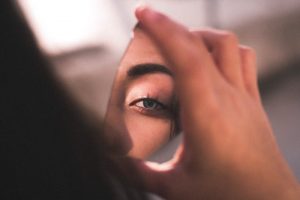 The 66-year-old's death means that the criminal case against him personally has been dismissed. It does not, however, mean the end of sexual abuse civil lawsuits pending against him by his alleged victims. Most were minors at the time they were allegedly lured into a human trafficking operation that involved the extremely wealthy and powerful.
Now, Epstein's $580 million estate and its executors have been named defendants in a growing number of civil cases filed by his accusers. Those cases are not closed just because Epstein is dead.
Civil Cases Often Proceed Without a Living Defendant
As our West Palm Beach injury lawyers can explain, there are a significant number of civil injury cases that proceed without a living defendant. Auto accident claims are a good example. When someone's negligence causes a crash that injures or kills someone else, there's a decent chance they'll be injured or killed also. Those hurt still have the right to pursue a claim, but rather than file it against the negligent defendant, the claim is against the individual's estate. The executor(s) or personal representative of the estate are also named.
If a claim is already initiated and the defendant dies before it is resolved, the claim will continue, except against the estate. (If the plaintiff dies, beneficiaries can usually proceed with the claim, but there are some exceptions, which is why it's important to discuss these options with an experienced injury lawyer.)
These matters can get complicated if beneficiaries don't agree on a successor/estate representative or if the estate representative doesn't agree to a proposed settlement – even if it was already underway.
In most of those cases, you'll still primarily be dealing with an insurance company, which stands in to represent the defendant insured and foots the bill if they lose – living or not.
What Makes Sexual Abuse Civil Cases Different
Sexual abuse civil cases in Florida are a bit different because most insurers will not cover damages stemming from intentional misconduct. Most people aren't as independently wealthy as Epstein, but survivors of sexual abuse can go after their personal assets as compensation.
Survivors can also file claims against organizations that failed to protect them. Those organizations are often covered by liability insurance, and because those claims involve negligence – not intentional misconduct on the part of the insured – insurers are typically obligated to pay if their client loses. Examples of defendants in those cases include schools, sports and recreation organizations, religious organizations, employers, etc.
Jeffrey Epstein too reportedly had an "organization," one which allowed him recruit and sexually exploit young girls and women, according to three pending civil lawsuits. However, untangling it will be a major challenge for sexual abuse injury lawyers. One of the named defendants is a Bahamian non-profit Epstein owned called Gratitude, which allegedly helped facilitate victims' travel from Florida to New York, and another shell company that owned the mansion in New York where some of the abuses allegedly took place.
But the fact that he's dead now won't stop those claims from continuing. (Dozens of cases against Epstein involving similar allegations were already settled prior to trial.) As our injury lawyers can explain, they remain in good standing to pursue their cases. The tough part will be proving he injured them – and they won't have the benefit of anything the criminal trial may have turned up as it proceeded to do it. (The reality is, it was always unlikely he would have testified in either the criminal or civil cases, so the fact that he is no longer here to provide personal testimony likely won't make a difference.)
Prosecutors in the criminal case have said that while they are formally dropping the charges against Epstein, there remains an informational interest in the case of which they intend to continue pursuit.
Attorneys for the victims have called on the courts to freeze Epstein's assets in anticipation of paying out those claims.
Contact the South Florida personal injury attorneys at Halberg & Fogg PLLC by calling toll-free at 1-877-425-2374. Serving West Palm Beach, Miami, Tampa, Orlando and Fort Myers/ Naples. There is no fee unless you win.
Additional Resources:
'We live with scars': accusers demand Epstein's death not derail investigations,  Aug. 11, 2019, The Guardian