With more children and families sticking closer to home this summer, the risk of a Palm Beach bicycle accident resulting in severe injuries is higher than ever. Safe Kids Palm Beach County reports that traumatic injuries suffered by children in Palm Beach County bicycle accidents has shot up nearly 170 percent in recent months. Eight kids were treated locally for serious bike crash injuries in just five weeks.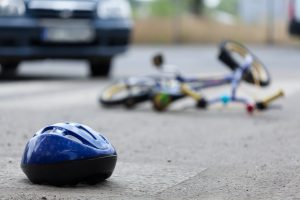 The non-profit kids' safety organization indicated most of the bicycle accidents involved collisions with cars. More than 90 percent of riders treated at local hospitals weren't wearing helmets and suffered some type of brain injury.
"Kids think they're invincible," the SKPBC director told WPTV recently.
That may be true, but our Palm Beach County injury attorneys want to stress it doesn't give a free pass to drivers who are distracted, speeding or otherwise careless – particularly in residential neighborhoods where one would expect to see more children on bicycles right now. The failure of a child to wear a helmet won't excuse a negligent motorist from liability either.
Florida is No. 1 for Bicycle Accident Fatalities 
Although kids aren't normally in the highest risk group of bicyclists in Florida, the Sunshine State has long held the unfortunate distinction of being one of the most dangerous places for riders. Of the more than 3,100 people killed in Florida traffic accidents in a single recent year, 4.3 percent were bicyclists – the highest percentage of any state in the country. The number of bicycle fatalities in Florida that year (138) was second only to California (147), which has about 19 million more people.
The National Highway Traffic Safety Administration (NHTSA) reports nearly 860 people total were killed in U.S. bicycle accidents in 2018, a figure that's been steadily rising for several years. This is partly because bicycling has grown in popularity. At the same time, we know drivers have become increasingly distracted by their smartphones and in-vehicle entertainment systems.
Other contributing factors in South Florida bicycle accidents include alcohol and drug impairment, speeding and poorly-lit roadways. Inadequate physical separation between cyclists and motor vehicle traffic doesn't help (though that problem isn't unique to Florida).
Suing for Damages After Palm Beach County Bicycle Accident
Florida bicycle accidents are technically considered "traffic accidents," but they are often handled a bit differently than typical crashes for civil claims purposes. For one thing, Florida is considered a no-fault state for auto insurance, meaning every motorist's insurance pays for their own insured's injuries up to $10,000, regardless of fault. But bicyclists aren't required to carry personal injury protection (PIP) insurance the way drivers are. If an injured bicyclist (or his/her parents) happens to have auto insurance, they could file a PIP claim with their own insurer – even though they weren't in their car. However, bicyclists who do not have this coverage could file a PIP claim with the insurer of the driver who struck them – regardless of fault.
If a bicyclist's injuries are serious (which they are likely to be if a vehicle was involved, even at slow speeds), then you can step outside of that no-fault system and file a claim with the driver's insurer for bodily injury liability – so long as you can prove he or she was at least partially at-fault. Florida's comparative fault law, F.S. 768.81, holds that even if you/your child were partly to blame for the crash – even up to 99 percent – the driver can still be held liable for their share of the damages.
So for example, if a child is riding their bicycle all over the road, this could offset a driver's liability for hitting them. However, it won't excuse the actions of a driver who is speeding, distracted, drunk or otherwise negligent – particularly in a residential area where one could reasonably expect kids might be riding. Motorists have a responsibility to obey all traffic laws, stay alert and be ready to react quickly in response to unexpected hazards – including child bicyclists.
If you or your child is seriously hurt in a Palm Beach County bicycle accident, our South Florida injury lawyers can help you review your legal options.
Contact the South Florida personal injury attorneys at Halberg & Fogg PLLC by calling toll-free at 1-877-425-2374. Serving West Palm Beach, Miami, Tampa, Orlando and Fort Myers/ Naples. There is no fee unless you win.
Additional Resources:
BICYCLIST AND PEDESTRIAN SAFETY, National Highway Traffic Safety Administration
More Blog Entries:
Dealing With Insurance Companies After a South Florida Car Accident, Feb. 15, 2020, Palm Beach County Bicycle Accident Lawyer Blog