As longtime South Florida medical malpractice attorneys, one of the most heartbreaking things over the years has been telling parents of adult patients – and adult children of unmarried patients – that they have no legal recourse after their loved one has died due to medical negligence. That's because the Florida's medical malpractice and wrongful death laws protect negligent doctors and insurers at the expense of trusting patients and bereaved families. State law specifies that if an adult over the age of 25 dies as a result of medical practice and they did not have a surviving spouse or minor children (under the age of 25), no other family member can recover damages for pain and suffering.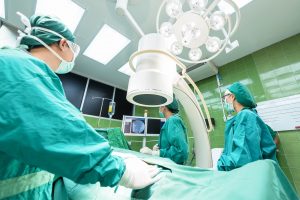 Put another way: If an adult over the age of 25 dies of medical malpractice in Florida, the only people allowed to pursue a legal claim would be a surviving spouse and/or minor children (under 25).
Unfortunately, most people don't learn about this until after their loved one has died. Some scenarios that have resulted:
The mother and longtime girlfriend of a 51-year-old man who died following mistakes during an open heart operation could not find an attorney to take their case.
The three adult children of a 59-year-old divorced woman who died following a botched bowel surgery learned they had no legal claim.
The parents of a 34-year-old unmarried woman with no children had no recourse when doctors failed to diagnose breast cancer until it had advanced to the final stages, leading to her early death.
Florida is the only state in the country with such a law. Not only that, but we have a sizable population of widowed seniors, unmarried college students, and middle-aged single and divorce people whose kids are over 25 or who don't have any kids at all. If they died in a car accident or because of a dangerous condition on someone else's property, their loved ones could pursue damages for pain and suffering. But if they die as a result of medical malpractice, their loved ones are left with no means to hold accountable negligent doctors, surgeons, nurses, and hospitals.
"No one should be valued less just because they are unmarried, over the age of 25, or have grown children," said West Palm Beach medical malpractice lawyer David Halberg. Continue reading