Florida medical malpractice law needs to change. That's the stance of the surviving family of a U.S. Marine veteran who died after allegedly receiving negligent medical care following a South Florida motorcycle accident. Despite this, the man's survivors haven't been able to file a medical malpractice wrongful death lawsuit because of a provision of Florida statute that prevents such claims from being brought by anyone accept for a spouse, minor children or parents of an adult under the age of 25.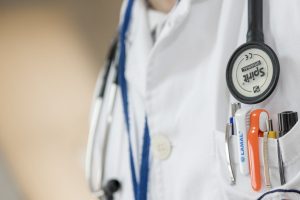 The specific law in question (which our West Palm Beach wrongful death lawyers can explain has been in place for nearly three decades) is F.S. 768.21. Its effect is that if a person dies as a result of suspected medical malpractice, there will be no recourse if the patient was unmarried, over the age of 25 or had no minor children. It is a law ripe for challenge considering the very same acts of negligence that would underlie a medical malpractice injury lawsuit would be grounds for litigation – if the person lives. There are no available avenues for accountability, however, if that same individual dies as a result of medical negligence.
NBC-5 in West Palm Beach reports the patient in question was a 32-year-old man from Port St. Lucie, a veteran with a fiancee who was helping to raise her 3-year-old daughter, whom he planned to adopt. He was involved in a Florida motorcycle accident. He reportedly hit a deep pothole, swerved to avoid striking a friend's motorcycle and in so doing put his leg down when he crashed, resulting in a broken leg.
He was transported to a local hospital, and didn't even alert his family for a few days, believing the injury was not that serious. He spoke to his parents a few days later on the phone, and, according to his mother, he "sounded great." He needed surgery on his leg, but mentioned to his parents it was being continuously delayed. He was also not placed on a monitor. His mother now questions the level of care as well as the accuracy of his medical records. Later that night after speaking to his parents, an hour prior to his death, his vital signs were recorded as being "good."
After his sudden death, his family members began exploring the possibility of a medical malpractice lawsuit. However, after speaking with a medical malpractice attorney, they learned their options were limited due to Florida law.
His parents note specifically that his fiancee and her young daughter depended on him financially, and now have no recourse.
As our West Palm Beach medical malpractice attorneys know, the law discriminates against a significant number of individuals who suffer the worst fate as a result of care providers who fail to abide the applicable standard of care for their medical specialty.
The original purpose of the measure, per health care and insurance lobbyists, is to keep medical malpractice insurance costs of doctors down, which in turn is supposed to lower health care costs passed onto consumers. However, as we saw with the 2014 case of McCall v. U.S., wherein the Florida Supreme Court rejected medical malpractice wrongful death damage caps, the reasoning for such laws is often disingenuous and doesn't have the purported impact anyway. The people it hurts the most are those who have already suffered the worst consequences.
Contact the South Florida personal injury attorneys at Halberg & Fogg PLLC by calling toll-free at 1-877-425-2374. Serving West Palm Beach, Miami, Tampa, Orlando and Fort Myers/ Naples. There is no fee unless you win.
Additional Resources:
Trevor Snyder: Family of Marine who died in the hospital can't sue for medical malpractice, fighting to change state law, April 19, 2019, NBC-5
More Blog Entries:
Florida Medical Malpractice Attorney Ryan Fogg Wins $3.6M for Plaintiff in Wrongful Death Lawsuit, Feb. 27, 2019, West Palm Beach Wrongful Death Lawyers