A number of recent Florida boating accidents have been reported across the state, many of those young people on spring break.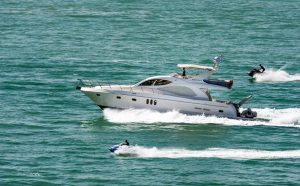 Among those reported:
The death of a 19-year-old college freshman in a single-vessel Florida boating accident while on spring break in Sarasota.
The death of a 21-year-old Florida A&M University student who was in a pontoon boat with 10 others off the coast of Panama City. The young man jumped into into the water to help someone else who was in distress, but later lost his life as well. He was a senior business administration student and a member of the Army ROTC.
The death of an 83-year-old boater from New York who was killed while fishing when another boat on autopilot struck his vessel in the Florida Keys. Those aboard the other boat were also from New York.
As our South Florida boating accident lawyers can explain, Florida has – by far – the most reported boating accidents of any state in the country. Last year, the Florida Fish & Wildlife Conservation Commission (FWC) reported more than 720 boating accidents. Among those, there were 66 deaths. California, the state with the second-highest number of boating accidents, tallied 350 with 50 deaths. Continue reading