The U.S. Supreme Court has ruled punitive damages will no longer be allowed in injury lawsuits asserting vessel unseaworthiness and filed under federal maritime law will no longer be allowed pursuit of punitive damages.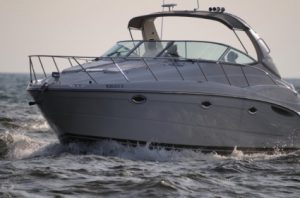 As our South Florida boating accident injury attorneys can explain, this probably won't apply to most boating accident torts. It will, however, impact claims filed under the Federal Employers' Liability Act (FELA) as well as the Jones Act, which pertains specifically to federal maritime law, as well as hundreds of pending asbestos-related injury claims.
(While state workers' compensation laws bar employee lawsuits against employers for injuries sustained in the course and scope of employment, instead directing them to workers' comp as an exclusive remedy, injuries suffered at sea are handled differently, under a complex web of federal maritime statutes.)
Florida Has Hundreds of Reportable Boating Accidents Annually
Most boating accident injury claims in Florida stem from alleged negligence of boat operators, owners, employees, etc. It's usually the result of something like boating under the influence, entrusting a boat to an inexperienced operator, excessive speed or recklessness. The Florida Fish & Wildlife Conservation Commission, which investigates boating accidents along our coasts, there were 628 reportable Florida boating accidents, resulting in 59 deaths and 307 injuries. Conservative estimates on total damages in those cases is about $8 million.
Conversely, vessel unseaworthiness, type of claim dealt with in this SCOTUS ruling, The Dutra Group v. Batterton, is an assertion of strict liability, meaning plaintiff doesn't have to prove negligence. But longstanding precedent has held that claimants in these and Jones Act claims (which are based on negligence) are entitled to pursue punitive damages. Indeed, it was available in most maritime actions.
The impact of not allowing these plaintiffs to seek punitive damages, as noted by industry publications like Freight Waves, is that it's going to save the shipping industry many millions of dollars. This in fact was part of the reasoning as cited by the SCOTUS majority, with Justice Samuel Alito noting that allowing punitive damages against U.S. shipping companies was detrimental to their international competitiveness.
The Dutra Group Decision on Punitive Damages
The facts of the Dutra group case are this:
Plaintiff was injured on a ship off the coast of California while dredging barges for his employer. At some point, pressurized air built up, blew open a hatch cover and resulted in plaintiff suffering a crushed hand. He is now permanently disabled and cannot work due to the injury.
Plaintiff sued his employer and sought punitive damages, arguing his injury wouldn't have happened if the ship had a means to vent excess air from that compartment, or at the very least, better warnings. Punitive damages, unlike compensatory damages, penalize the defendant for an egregious wrong as opposed to simply compensate the injured person for the losses they've sustained.
Punitive damage claims in Florida and throughout the U.S. sometimes exceed the amount of compensatory damages. In Florida, you are not automatically entitled to pursue punitive damages. F.S. 768.72 says punitive damages aren't allowed in any civil action UNLESS there is a reasonable showing of clear and convincing evidence showing defendant to be personally guilty of gross negligence or intentional misconduct.
In this matter before the SCOTUS, it should be noted that shipowners don't typically get hit with a ton of punitive damage claims anyway. For those cases that do involve punitive damages, the courts have already vetted to determine they had merit, so it's not as if we're dealing with a flood of frivolous claims.
The true impact of this exception to allowing punitive damage claims in maritime injury cases will be that while the shipping industry saves several million dollars, those most severely and permanently injured will be deprived of damages to which they would otherwise rightly be entitled.
Contact the South Florida personal injury attorneys at Halberg & Fogg PLLC by calling toll-free at 1-877-425-2374. Serving West Palm Beach, Miami, Tampa, Orlando and Fort Myers/ Naples. There is no fee unless you win.
Additional Resources: