A coalition of freight and logistics firms recently testified before Congress on the urgent need for improved trucking standards and safety, noting that while large trucks our indispensable to our economy – they're killing us.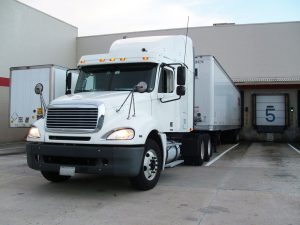 In the last year reported per federal data, there were 415,000 large truck accidents, within which:
4,761 people died
More than 600 truck drivers were killed
148,000 were injured.
Further, more truckers were killed in 2017 crashes than in any other year in the past decade.
In recent testimony before the House's Infrastructure Sub-Committee on Highways and Transit. The trucking Alliance spoke at a hearing titled, "Under Pressure – the State of Trucking in America." Members of the Trucking Alliance in a prepared statement said the greatest pressure on the trucking industry should be on reducing these truck crashes and the deaths and injuries that result.
The Alliance urged motor carriers to adjust priorities, promoting safety and the well-being of road users ahead of profit margins. Members of the Alliance further took issue with a number of bills on the table before Congress this session. Among these:
H.R. 1673 and H.R. 1698 , exempting certain sectors of the trucking industry from being subject to the federal MAP-21 mandate for all large trucks to be equipped with electronic logging devices. These devices help ensure carriers won't pressure drivers to fudge their hours-of-service logs (which used to happen all the time, resulting in truckers all too often driving fatigued and increasing safety risks. These measures would allow thousands of truckers to sidestep these regulatory oversights.
H.R. 1697 would exempt motor carriers with 10 or fewer trucks from the ELD mandate. That would mean hundreds of thousands of large trucks would be exempt. And again, as our West Palm Beach truck accident attorneys saw for years, logs filed with pen and paper are so easily altered.
These devices help keep trucking companies accountable, and further can prove vital evidence in Florida truck accident wrongful death and injury litigation.
In addition to rejecting these bills and exempting no segment of the industry from these safety requirements, the Trucking Alliance urged members of committee and more broadly the entire House and Senate to take the following measures:
Better drug testing standards. Drug and alcohol testing of truck drivers is already required per 1991 federal law that classifies transportation jobs as safety-sensitive, requiring top performance and prohibiting drug use. As it stands, the U.S. Department of Transportation only recognizes a single chemical test – the urinalysis – for hiring purposes, although it allows employers to initiate an additional test of their own accord – and some day. What's been discovered, though, is the urinalysis is not always effective in identifying drug users and further is far less effective than other methods, like hair analysis. In a survey sample of some 152,000 trucker applicants who underwent both tests, all but 1 percent failed the urinalysis. Among those same applicants who submitted to a hair analysis, 6 percent failed and nearly 3 percent decided not to take the test. Although those drivers may not have gotten those jobs, a fair number may have sailed with flying colors at another carrier that only tests urine. Extrapolated nationally, that's more than 300,000 truckers who would fail/refuse a test for illegal drugs.
Require all commercial truck drivers to be at least 21. That's the current federal regulation, though numerous states allow teens 18 to 21 to operate large trucks, so long as those drivers don't cross state lanes.Truck Drivers Should Be 21 Years or Older to Operate Commercial Trucks in Interstate Commerce. Federal regulations require a person to be at least 21 years of age before operating a commercial vehicle in interstate commerce. The Trucking Alliance supports this age restriction. There is an effort underway to lower the federal truck driver age to 18, making the analogy that if a teen can join the military, he or she can drive a truck. However, this overlooks the fact that teens who join the military are going to be in an environment that's heavily regulated and under strict, constant supervision. That wouldn't be the case for driving a large truck, and we all know teens in this age group are at much higher risk of crashing.

Set Maximum Truck Speed at 65 mph on highways. Given that speed is a factor in about one-third of all traffic deaths, this seems like a no-brainer. Even if the driver isn't at-fault, the slower the truck is going, the lower the crash severity.

Mandate "smart car" technology on trucks. Crash mitigation systems on commercial trucks might do wonders for truck drivers who are fatigued, distracted or simply just make a mistake. Things like lane departure warning systems and automatic emergency braking could be game-changers.
It remains to be seen whether Congress will take that advice. In the meantime, our West Palm beach truck accident lawyers remain committed to fighting for those injured or left behind as a result of negligent truckers.
Contact the South Florida personal injury attorneys at Halberg & Fogg PLLC by calling toll-free at 1-877-425-2374. Serving West Palm Beach, Miami, Tampa, Orlando and Fort Myers/ Naples. There is no fee unless you win.
Additional Resources:
"Under Pressure – the State of Trucking in America." June 12, 2019, House Subcommittee Meeting