After years of ping-ponging on the issue of evidence admissibility standards in Florida courts – weighing the long-standing, more relaxed Frye test versus the more rigorous Daubert analysis – it seems the Florida Supreme Court has made a final decision. At least for now…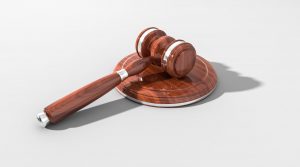 For decades, it was Frye. Then in 2013, Daubert. Except not everyone agreed, and for a while, lower courts and lawyers weren't exactly sure which applied until 2018 when it was definitely Frye. But now, we're back to Daubert.
As our South Florida injury lawyers can explain, this is going to have a big impact on both criminal and civil cases. Perhaps most significantly in torts, plaintiffs with highly-technical claims requiring expert witness testimony (medical malpractice, product liability, etc.) are likely going to have a much tougher time overcoming the "trial within a trial" hurdle that Daubert presents.
While criminal and civil defense lawyers will be pleased with this change, prosecutors and personal injury lawyers most likely are not.
Legislative History of Frye and Daubert
How did we end up with these two standards?
Throughout most of the 20th Century, federal and state courts adhered to the Frye standard, so-named for the 1923 U.S. Supreme Court ruling in Frye v. U.S, which held that if expert/scientific testimony were to be admitted into evidence, it needed to be based on scientific methods that were sufficiently-established and general accepted within the relevant scientific community.
Fast-forward 70 years to 1993, when the U.S. Supreme Court ruled on the case of Daubert v. Merrell Dow Pharmaceuticals, Inc. This was a product liability lawsuit wherein expert witness testimony was both vital to the case – and hotly disputed. Justices in turn initiated a three-party analysis – far more in-depth than Frye's "general admissibility – to determine whether that testimony/evidence should be allowed. Daubert is something of a "trial within a trial," with a pre-trial evidentiary hearing designed to answer whether the evidence is based on sufficient data/facts, is produced in accordance with reliable scientific methods AND if the expert giving the testimony applied those principles and methods appropriately to the specific facts of the case at hand.
In turn, the court adopted Rule 702 of the Federal Rules of Evidence, making Daubert the standard for expert witness admissibility in federal courts. Many state courts followed suit. Florida was one of the few that did not.
In 2013, Florida state lawmakers passed a bill amending the state's rule of evidence to adopt the Daubert standard in civil and criminal cases. However, the Florida Supreme Court declined to adopt the rule (officially in 2017) citing procedural and constitutional concerns, ultimately affirming Frye last year in the divided decision of DeLisle v. Crane Co.. 
That might have been end-of-story – at least for a while – had there not been a significant shakeup. Three of the seven justices were replaced by newly-elected Republican Gov Ron DeSantis. Within months, the Florida high court chose to revisit the issue. Suddenly, those "grave constitutional concerns" were deemed unfounded, and Daubert was adopted last month in the 47-page, 5-2 of In re: Amendments to the Florida Evidence Code.
Why Injury Lawyers Aren't Keen on Daubert
Passing muster with Daubert requires ample preparation long before the trial phase, with odds tipped in favor of the defense.
Because West Palm Beach medical malpractice attorneys (like most civil injury and wrongful death lawyers) work on a contingency fee basis – meaning they are not paid unless/until they win, fewer are going to accept these tougher cases where the scientific evidence is in dispute. In some cases, there is no getting around the need for expert witness testimony. This is especially true for medical malpractice claims, which require it.
Aside from this, Daubert cases tend to:
Be extensively delayed;
Consume excessive resources;
Result more frequently in favorable defense outcomes.
Obviously, this was not the news our injury lawyers wanted to hear. It does not mean, however, that injury litigation – medical malpractice or otherwise – isn't worth pursuing. What it does mean is that you will need to rely on a law firm with strong ties to top expert witnesses and the experience needed to prevail in Daubert's "trial within a trial" – before the actual trial.
Contact the South Florida personal injury attorneys at Halberg & Fogg PLLC by calling toll-free at 1-877-425-2374. Serving West Palm Beach, Miami, Tampa, Orlando and Fort Myers/ Naples. There is no fee unless you win.
Additional Resources:
In re: Amendments to the Florida Evidence Code, May 23, 2019, Florida Supreme Court