After years of ping-ponging on the issue of evidence admissibility standards in Florida courts – weighing the long-standing, more relaxed Frye test versus the more rigorous Daubert analysis – it seems the Florida Supreme Court has made a final decision. At least for now…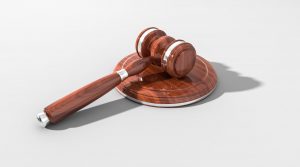 For decades, it was Frye. Then in 2013, Daubert. Except not everyone agreed, and for a while, lower courts and lawyers weren't exactly sure which applied until 2018 when it was definitely Frye. But now, we're back to Daubert.
As our South Florida injury lawyers can explain, this is going to have a big impact on both criminal and civil cases. Perhaps most significantly in torts, plaintiffs with highly-technical claims requiring expert witness testimony (medical malpractice, product liability, etc.) are likely going to have a much tougher time overcoming the "trial within a trial" hurdle that Daubert presents.
While criminal and civil defense lawyers will be pleased with this change, prosecutors and personal injury lawyers most likely are not. Continue reading