A circuit court judge in Miami-Dade has ruled damage caps in a Florida medical malpractice lawsuit are unconstitutional and can't be applied even when plaintiff previously rejected a defendant's offer to voluntarily arbitrate the matter.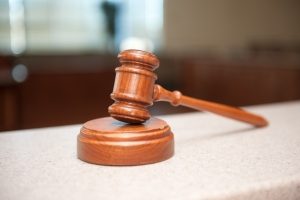 It should be pointed out that in two previous Florida cases – N. Broward Hosp. Dist.c v. Kalitan in 2017 and Estate of McCall v. U.S. in 2014 – that damage caps in medical malpractice lawsuits are unconstitutional, based largely on the unfounded assertion that costs of medical malpractice insurance were out-of-control and needed to be curbed to avoid doctors fleeing the state to work elsewhere. The issue in this case, Defranko v. Poole, was whether that was still applicable despite plaintiff's rejection of the defense offer to arbitrate, as outlined in 766.207(7)(k) and 766.209(4)(a). The laws stipulate that when a plaintiff is successful at trial but refuses a defendant's initial offer to voluntarily arbitrate, claims for non-economic damages are capped at $350,000.
Plaintiff in this case had taken the medical malpractice claim to trial and jurors awarded $500,000. The defendants sought to have that award reduced by $150,000, a motion plaintiffs opposed on the grounds it was a violation of the Florida Constitution's equal protection clause (as was determined in the Katilan and McCall).
The judge for the Eleventh Judicial Circuit Court declined to impose the cap (first implemented 30 years ago), finding it to be outdated and also agreeing with plaintiffs' assertion that it is in violation of Florida's Constitution by allowing a damage award to be lowered with no regard as to the severity of one's injury. Continue reading