When it comes to defective or dangerous products – including cars and their parts – the State of Florida gives claimants 12 years from the delivery of the product to its first purchaser in which to file a claim for harm caused by that product.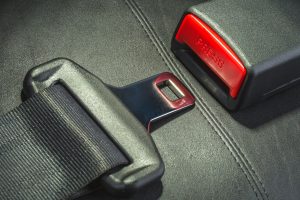 That might sound like a lot of time, but consider that more than 1 in 5 cars and trucks driven in the U.S. are 16+ years-old. That means right now, if you're driving a 2011 or older model car, it might be too late for any product liability claims – in Florida at least.
The one exception would be, as noted in 95.031(2)(b), if the manufacturer – through its officers, directors, partners, or managing agents had actual knowledge that the product was defective in the manner alleged by the claimant AND took affirmative steps to conceal this defect. Confidentiality of trade secrets don't count. In those cases, the statute of limitations can be "tolled" – or paused – for the time period of the fraud/coverup.
As our Palm Beach personal injury lawyers can explain, this is an important exception particularly for those taking action against auto manufacturers because these companies have been collectively fined billions of dollars over the last decade for doing just that. General Motors was fined $900 million in 2015 for concealing dangerous car defects. Toyota was fined $1.3 billion for a deadly cover-up over two safety issues that led to unintended acceleration. Ten of the world's biggest automakers were sued in 2015 for allegedly concealing the risks of carbon monoxide poisoning in some 5 million cars equipped with keyless ignitions, which ultimately led to 5 deaths. The list goes on – defective airbags, defective seat belts, defective doors, defective engines… And much of it covered up from the public and government regulators, sometimes for decades.
However, as a recent Florida car accident case over an allegedly defective seat belt showed, proving actual knowledge isn't necessarily a cakewalk. It may come down to who exactly in the organization knew what – and when.
In the case of Halum et. al. v. ZF Passive Safety Systems Inc., this was exactly the issue. According to court records from Florida's 4th District Court of Appeal, the plaintiffs purchased their vehicle in 2004. At that point, the car was 3-years-old, having been sold to the first user in June 2001. One of the owners was driving that car when he was involved in a crash in 2015. His estate would later allege that a defect caused the seat belt to malfunction and he was ejected from the car.
His surviving spouse sued the car manufacturer for strict liability, negligence, and loss of consortium.
The manufacturer of the car argued that the claim should be dismissed because the statute of repose because it had been more than 12 years since the car had been sold to the first user. The plaintiff, however, alleged that the car manufacturer knew about the defect back in 2001 when the car was made and hid it from the NHTSA. This would have tolled the statute of limitations.
The trial court judge listened to both sides explain their position, but issued a summary judgment in favor of the defense after finding that no executive-level employee of the manufacturer had actual knowledge of the seat belt defect. Evidence had been presented showing that a manager of the manufacturer was aware of the issue, but the court noted that this individual could not be considered a "managing agent" for the purposes of imposing corporate liability. Plaintiffs also presented evidence of statements made by employees of the company that indicated they may have had knowledge of the issue, but again, the court held that these weren't "managing agents" of the company. In previous cases, Florida courts have held that managing agents are those who are higher-up than mid-level employees with more than limited managerial authority.
The appellate court affirmed – underscoring the fact that who knew what – and when – can be pivotal details in these types of Florida product liability lawsuits.
Contact the South Florida personal injury attorneys at Halberg & Fogg PLLC by calling toll-free at 1-877-425-2374. Serving West Palm Beach, Miami, Tampa, Orlando and Fort Myers/ Naples. There is no fee unless you win.
Additional Resources:
Halum et. al. v. ZF Passive Safety Systems Inc., March 29, 2023, Florida's 4th District Court of Appeals
More Blog Entries:
Do I Really Need a Palm Beach Injury Lawyer, Or Can I Manage Myself? Feb. 23, 2023, West Palm Beach Personal Injury Lawyer Blog