Major changes to state law are going to significantly impact Florida personal injury lawsuit claimants – most of them adversely.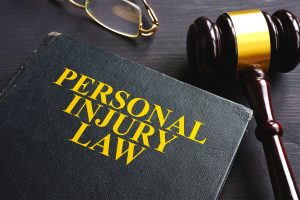 Among the provisions in the new law signed by Gov. Ron DeSantis on March 24, 2023:
A shortened statute of limitations in personal injury cases, from four years to file down to two years.
A less favorable comparative fault standard, going from a pure comparative fault standard to one that includes a 51 percent bar.
Elimination of bad faith insurers' duty to pay plaintiff attorneys' fees except in very limited circumstances.
Significant reductions in damage awards for defendants in negligent security actions.
For all the accusations of "slick trial lawyers" and "frivolous lawsuits" that were used to justify these actions, the reality is that it's never been a simple thing to file – or succeed – in a Florida personal injury lawsuit. Not to say it's impossible, but it does require a fact pattern with strong evidence that supports a conclusion of the defendant's liability. These provisions were heralded as helping Florida rise above the "judicial hellhole" that it had become. But the reality is it's going to make it harder for people with legitimate claims to file, win, and collect the full scope of damages to which they're entitled. It's certainly a boon for the insurance companies, though.
With respect to the shortened statute of limitations, this is problematic for a few reasons. One is that while four years seems like a long time, complex personal injury lawsuits take a lot of time to thoroughly investigate. Furthermore, one of the reasons for a four-year limit is that settlement negotiations (the way 95 percent of personal injury cases are resolved) can go back and forth for many months or even years. By shortening the statute of limitations, we're likely to see a glut of personal injury lawsuits filed (within a court system that's already overwhelmed) so that plaintiffs can ensure their claim is preserved. Settlement negotiations can still continue after a lawsuit is filed (up to and even well into the trial) – but a shorter statute of limitations means more plaintiffs will pursue litigation just so that they don't lose the option if too much time passes.
Next up is the altered comparative fault standard. This is a big one, and it's going to impact most personal injury plaintiffs in a negative way.
Previously, we had a standard of pure comparative fault. This meant that you could still collect damages for injuries caused by someone else's negligence even if you shared the blame – to the extent you could still collect even if you were 99 percent liable. That might sound unreasonable – until you consider the fact that damages were proportionately reduced. People were only liable to pay for their portion of fault. So in the scenario of a plaintiff being 99 percent liable, they would only be able to collect 1 percent of their overall damages. That doesn't make for a strong case – or one that's likely to be filed at all in the first place. But now, we have a 51 percent bar. Basically, that means that if you are 51 percent or more liable for your own injuries, you are completely barred from collecting anything. That means that someone who is 49 percent responsible for what happened is no longer held accountable whatsoever. It's going to significantly reduce the amount insurers have to pay, particularly in common cases like car accidents. Floridians already pay some of the highest car insurance premiums, and now, they'll be getting less for it.
Now with respect to bad faith insurance actions and the elimination of plaintiff attorneys' fees: It's going to mean much lower damages for plaintiffs (and less for insurers to pay) and fewer lawyers willing to pursue plaintiff claims. These are legal actions that are intended to hold insurers to account when they engage in bad faith dealings with their clients and injured parties. Now, these insurers can count on paying less for these offenses. (And we guarantee it isn't going to result in lower insurance premiums, despite this being one of the justifications for the law.)
Lastly, there is the reduction of damages in negligent security cases. As civil trial lawyers who regularly represent sexual assault victims, this provision is greatly concerning to us. Negligent security claims are typically filed against third-party businesses and/or property owners when there is a failure to provide adequate security or protection to invited guests, making them vulnerable to a criminal attack. While it is possible to pursue civil litigation directly against the perpetrator, it's often a lost cause unless they personally have a great deal of assets. Insurance companies won't pay civil judgments for intentional crimes, so if a perpetrator doesn't have much in the way of personal assets, there's nothing to pay the judgment from. Cases against third parties for negligence in creating circumstances that made the victim vulnerable to such crimes holds property owners accountable and are more likely to be paid. This new change in the law, however, will allow jurors to apportion some of the blame in the civil case onto the perpetrator – whether they've been named as a defendant or not. The effect of this is that the ultimate judgment for which the third-party defendant is responsible will be significantly less.
These changes are going to mean that pursuing civil cases and collecting adequate damages in Florida will be harder. It's more important than ever to trust your case to a Palm Beach personal injury lawyer with great skill and extensive experience.
Contact the South Florida personal injury attorneys at Halberg & Fogg PLLC by calling toll-free at 1-877-425-2374. Serving West Palm Beach, Miami, Tampa, Orlando and Fort Myers/ Naples. There is no fee unless you win.
Additional Resources:
House Bill 837, 2023, Florida State Senate
More Blog Entries:
Delay Post-Crash Recorded Statements Until Consulting With Palm Beach Injury Lawyer, March 4, 2023, Palm Beach Personal Injury Lawyer Blog