What was supposed to have been a day of fun, splashing and sun took a tragic turn recently when a 3-year-old girl drowned and a 4-year-old nearly died at a pool party at an apartment complex in Tampa.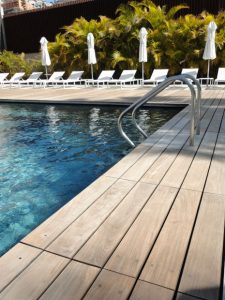 The Hillsborough County Sheriff's Office said in a release that the children's flotation devices slipped off of their arms and the two went underwater. Minutes passed before anyone noticed they were at the bottom of the pool, where 10 children were being monitored by three adults.
Several people rushed to help, giving CPR to both girls. The younger of the two was pronounced dead at the hospital. The other is said to be alert and awake and is expected to make a full recovery.
Who Can Be Held Liable for Child Drowning
Whether a claim for wrongful death as a result of the child's drowning can be made will depend on the specific circumstances of the case. As South Florida wrongful death attorneys, we don't have enough information to go on based solely on the sheriff's initial report whether negligence occurred that would give rise to a case. What we do know is this: Child drowning deaths are preventable, usually the result of someone's failure to use reasonable care. Potential defendants in a case like this might include:
The adults responsible for supervising the children;
The apartment complex for failure to provide lifeguards, if the property owner promised there would be lifeguards on site;
The manufacturer of the flotation devices, if it can be determined they were defective.
These may not be the only defendants – and they may not be liable at all. Again, it will depend on the individual circumstances.
Although no legal action is going to bring back the loved one lost, accountability not only helps to ease the financial costs associated with medical bills, funeral expenses and lost wages. It can also help ensure measures are put in place at certain locations and events to prevent future tragedy.
Legal Theories in Florida Child Drowning Lawsuits
Florida has the highest rate of child drowning deaths in the U.S. among children between the ages of 1 and 4. The Florida Department of Health reports that every year, enough children die in before their 5th birthday in this state alone to fill three to four preschool classrooms.
The majority of those occur at home swimming pools, though that doesn't mean liability claims can't be filed. Home insurance policies can extend coverage where there is evidence of negligence.
There are state and federal laws that impose requirements on individuals and businesses that own and operate pools open to others. If someone drowns in a pool, the surviving family might be able to file a wrongful death lawsuit.
Violation of state or federal safety regulations resulting in serious personal injury or death might be held liable under a theory of negligence per se, which is negligence as a matter of law.
Negligence can also be established where swimming pools are unguarded or children are left unsupervised. Unguarded swimming pools may constitute something called an attractive nuisance, which as noted in F.S. 768.075 is an exception to the immunity for property owners in premises liability cases. Pools and other bodies of water may be attractive to curious, young children who do not understand the danger. Therefore, property owners have a duty to take measures to keep children safely away from those areas – even if the property owner doesn't invite the children there.
In some cases, there could be a product liability case against the manufacturer of a pool, hot tub or flotation device if it is defective or poses an unreasonable risk of injury or death.
If you have suffered the loss of a child in a drowning, our dedicated wrongful death attorneys can help you explore what legal action may be taken.
Contact the South Florida personal injury attorneys at Halberg & Fogg PLLC by calling toll-free at 1-877-425-2374. Serving West Palm Beach, Miami, Tampa, Orlando and Fort Myers/ Naples. There is no fee unless you win.
Additional Resources:
1 child deceased, another hurt in drowning incident, Sept. 28, 2019, Hillsborough County Sheriff's Office