In a Florida restaurant injury lawsuit recently filed in the Pinellas-Pasco Circuit Court, a 45-year-old woman alleges a waiter at a restaurant inside the Don Cesar Hotel poured liquid nitrogen into her water. The incident occurred last year, and according to the lawsuit, wherein plaintiff says she nearly died.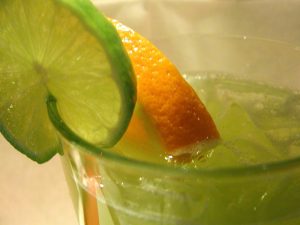 Although this isn't your typical restaurant injury lawsuit, it does underscore the duty of care that restaurants and other business establishments have to their patrons.
Restaurant establishments have a responsibility to keep their properties safe for their customers, and to warn them if any aspect is not safe. That can include the the temperature – or contents – of food and drink if there is a potential danger. It can also include injuries that occur in dining areas, restrooms, walkways and even the parking lot.
Most commonly, a restaurant injury lawsuit will stem from a slip-and-fall, due to spilled food or drinks or a claim of negligent security in the event of a preventable criminal attack on site. Restaurants can also be held liable for food poisoning or sickness caused by contamination or allergens not disclosed or obvious in a certain dish.
Chemicals in one's food or drink can also certainly be cause for a claim, especially when it results in serious illness or long-term injury.
Florida Restaurant Injury Lawsuit Plaintiff Underwent Numerous Surgeries
In this case, plaintiff claims she was dining at the restaurant, celebrating her birthday with a friend last November.
The pair were eating and watched as the waiter prepared a dessert for patrons at a table nearby, pouring a liquid on the dish that made it smoke. They remarked that the presentation was "cool." The server then, for reasons unclear, allegedly poured some of the liquid into plaintiff and her friend's water glasses.
Although she was not aware of what the substance was, she assumed it to be safe, as it had been poured onto others' desserts. She drank – and within seconds became violently ill.
She reportedly began suffering chest pains and was rushed via ambulance to a hospital emergency room. Doctors diagnosed her with a perforated gastric ulcer. Damaged tissue had to be removed from her stomach lining. Her gallbladder had to be removed. Physicians expect she'll have ongoing issues with the burns she sustained on her esophagus. She can no longer eat certain foods or enjoy certain drinks, and she lost more than 20 pounds in the immediate aftermath.
She is seeking damages against the Maryland-based hotel as well as the director of food and beverage for all the restaurants within the hotel.
Attorneys for the plaintiff allege the injury was entirely preventable had the restaurant avoided acting recklessly.
Taking action in a case like this, holding defendants accountable for acts of negligence and gross negligence, can help assure a similar fate does not befall future guests. If you have been injured or suffered serious illness as a result of negligence by waiters, cooks, food suppliers or managers at a restaurant, our dedicated Naples injury lawyers can work to help you obtain just compensation.
Contact the South Florida personal injury attorneys at Halberg & Fogg PLLC by calling toll-free at 1-877-425-2374. Serving West Palm Beach, Miami, Tampa, Orlando and Fort Myers/ Naples. There is no fee unless you win.
Additional Resources:
Tampa woman's suit claims Don CeSar waiter served her liquid nitrogen, Oct. 11, 2019, Tampa Bay Times