As Palm Beach wrongful death lawyers, we understand just how precious and fleeting life can be. No dollar figure can ever truly quantify the depth of loss when someone we love is gone from us forever. That said, one of the things our attorneys strive to identify early in these cases is the potential monetary value, as it's assigned within the framework of the civil justice system. This can seem callous, but it comes from a place of care – because it's how we provide grieving loved ones with a crystal-clear picture of the costs/benefits of pursuing a legal claim against those believed responsible for the wrongful death. The reality is grief and healing is exhausting work – and it leaves little energy for legal long-shots. Empowering prospective clients to make informed choices is one of our guiding principles at Halberg & Fogg.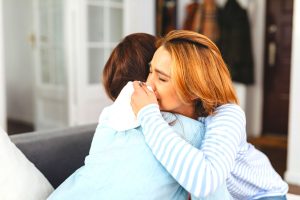 To provide an accurate valuation, one of the first things that must be determined is economic damages. For those who may be unfamiliar, the term economic damages in tort law refers to the objective financial losses one has incurred as a result of the harm caused by the defendant. These are things like:
Medical bills.
Income loss.
Future income and benefits loss.
Funeral/burial expenses.
These are different from non-economic losses, which are more subjective adverse impacts, such as pain and suffering, mental anguish, and loss of consortium. (Loss of consortium is a separate claim that may be filed by either surviving spouses or children under age 25; if those don't exist, they may be claimed either by adult children or decedent's parents).
As of this writing, neither economic nor non-economic damages are capped in Florida. An effort by state lawmakers to cap non-economic damages in Florida medical malpractice wrongful death cases was struck down by the state supreme court in 2017.
F.S. 768.20 states that the personal representative of the decedent's estate is the only person who has the right to move forward with a wrongful death claim, and they do so on behalf of survivor(s).
Lost Earnings
Economic damages from lost earnings in Florida wrongful death cases stem from two elements:
Lost net accumulations to the decedent's estate.
Loss of support to the decedent's survivors.
There's no double-dipping, so any portion of the award that goes toward loss of support for the survivors has to be deducted from the lost net accumulations to the estate.
In determining future economic losses, juries will weigh the decedent's age, skills, health, earnings, and propensity to save money. They'll look at the person's annual earnings in the years prior to their death, often reviewing tax filings and average incomes for others in their profession. They will also take into account wage growth/inflation rates, even though F.S. 768.21, which outlines recoverable damages in negligence cases, doesn't expressly mention this. The person's work life expectancy will be taken into account too. (A 25-year-old would have a greater work life expectancy than a 55-year-old.)
Employment Benefits
The Florida Wrongful Death Act only expressly names one employment benefit, and that's pension benefits. Still, courts usually accept economic damage calculations that include other employment benefits – such as the cost to replace health insurance that stemmed from decedent's employment.
In general, worker employment benefits in the private sector amount to roughly 25 percent of wages. In the government sector, it's about 40 percent.
Lost Services
Survivors (but not the estate itself) may recover damages for lost services. These can include everything from the value of the decedent's help with housekeeping and childcare to unpaid services a spouse may have rendered to their husband/wife's business. Financial experts usually tabulate this figure by determining how many hours the decedent spent each month on these tasks, and then figuring out what it would cost for the survivors to replace those services at a fair wage. It isn't necessary to show you've had to hire someone to do those things in order to recover for those losses.
Also factored into this is the joint life expectancy of both the decedent and the survivor(s).
(In wrongful death cases where the decedent is a child, some Florida courts have held that the value of any lost services to surviving parents is entirely offset by the expenses of raising that child. But some of this may depend on the age of the child at the age of death.)
Remarriage/Outside Support Are Not Mitigators
As our Palm Beach County wrongful death lawyers can explain, some defense teams have tried to argue that a surviving spouse's remarriage and/or the support minor children receive from relatives should be mitigating factors.
But as noted in the 1976 ruling in Smyer v. Gaines by Florida's 1st District Court of Appeals, "Virtually all American jurisdictions… have ruled the surviving spouse's remarriage does not affect the damages recoverable in actions for the wrongful death of a spouse." The reasons for that are, firstly, the cause of action arises at the time of the person's death. Secondly, it would require a highly speculative comparison of prospective earnings/contributions/services of the spouse who died with the new spouse. It's allowed to be admitted as evidence if it's relevant, but it can't be used to reduce damages.
And then as noted in the 1990 ruling in Cardona v. Gutierrez by Florida's 4th District Court of Appeals, the fact that a child receives financial support – or even becomes adopted – after a parent dies doesn't mean they should be entitled to a lesser amount of economic damages/survivor benefits.
If you have questions about the damages to which you/your loved ones may be entitled in a Palm Peach wrongful death case, our law firm offers free initial consultations.
Contact the South Florida personal injury attorneys at Halberg & Fogg PLLC by calling toll-free at 1-877-425-2374. Serving West Palm Beach, Miami, Tampa, Orlando and Fort Myers/ Naples. There is no fee unless you win.
Additional Resources:
COMPUTING ECONOMIC DAMAGES IN FLORIDA WRONGFUL DEATH AND PERSONAL INJURY CASES, April 2017, Florida Bar Journal
More blog Entries:
What are Taxable/Non-Taxable Costs in a Florida Injury Lawsuit? Sept. 15, 2019, West Palm Beach Wrongful Death Lawyer Blog