Courts in Florida have established a legal concept known as "rebuttable presumption" when it comes to rear-end collisions. The rebuttable presumption is that if a vehicle strikes another from behind, the rear vehicle was presumptively negligent, though that can be rebutted. There are some specific exemptions to the rule, and motorists filing claims should pay attention to these.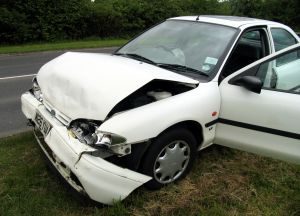 This rebuttable presumption can make it easier for plaintiffs in these cases to prove liability, and it can also make it tougher for the defendant to prove comparative fault. Florida is a pure comparative fault state. That means whatever percentage of fault is shared by the plaintiff will proportionately reduce the amount of damages paid by the defendant – up to 99 percent. So for instance, if you were 40 percent at-fault for a crash and the defendant was 60 percent at-fault, defendant would only be responsible to pay 60 percent of your total damages.
Some of the grounds on which the rebuttable presumption can be challenged (per the 2007 ruling in Dept. of Highway Safety and Motor Vehicles v. Saleme) are:
Evidence of mechanical failure by the rear vehicle (in which case, the vehicle manufacturer may be liable);
Evidence/ testimony of an unexpected or sudden stop or lane change (drivers must anticipate these scenarios to an extent and maintain a safe distance from vehicles ahead; defendants must prove the stop or lane change truly both sudden and unexpected);
Evidence the vehicle was not stopped legally on the roadway.
Courts are quite particular about the application of these exceptions. For example, if you slow down for a traffic jam ahead, the driver behind you probably won't be able to successfully apply one of these exceptions. However, if you are arbitrarily stopped on the highway, then a defendant could likely argue an exception.
The Florida Supreme Court a few years ago took on the issue of rebuttable presumption after a number of state courts had reached differing conclusions about the degree it could be presumed the rear driver was solely at-fault. The case was Cevallos v. Rideout in 2012. That case involved a 2005 crash in which plaintiff struck the rear of a car driven by defendant. Plaintiff argued she had been traveling some four car lengths behind defendant and reduced her speed to 35 mph, but nonetheless could not avoid striking defendant because defendant was stopped in the road after suddenly slamming into another vehicle while she was talking on her phone and traveling 45 mph. The Fourth District Court of Appeals ruled plaintiff (the rear vehicle operator) couldn't sue plaintiff because of the presumption that the rear driver in a rear-end collision has no standing in a negligence case. The state supreme court reversed, noting the presumption can be rebutted under certain circumstances (as mentioned earlier).
The rebuttable presumption is not so much a legal standard as a means of resolving a claim when there is not enough evidence to say which driver was at-fault.
The Washington Post reports there are an estimated 1.7 million rear-end collision on U.S. roads every year, resulting in approximately 1,700 deaths and 500,000 injuries. The National Transportation Safety Board estimates some 80 percent of deaths and injuries resulting from rear-end crashes could be prevented if vehicles had collision avoidance systems, which are fast becoming more common.
If you are injured in a rear-end collision in West Palm Beach, our dedicated car accident lawyers can help you fight for the compensation you deserve.
Contact the South Florida personal injury attorneys at Halberg & Fogg PLLC., Attorneys at Law, by calling toll-free at 1-877-425-2374. Serving West Palm Beach, Miami, Tampa, Orlando and Fort Myers/ Naples. There is no fee unless you win.
Additional Resources:
FHP: School bus driver with 29 students on board rear-ends SUV, Dec. 12, 2017, Staff Report, Pensacola News Journal
More Blog Entries:
Drowsy Driving is a Killer on Florida Roads, Dec. 21, 2017, West Palm Beach Car Accident Lawyer Blog