Courts in Florida have established a legal concept known as "rebuttable presumption" when it comes to rear-end collisions. The rebuttable presumption is that if a vehicle strikes another from behind, the rear vehicle was presumptively negligent, though that can be rebutted. There are some specific exemptions to the rule, and motorists filing claims should pay attention to these.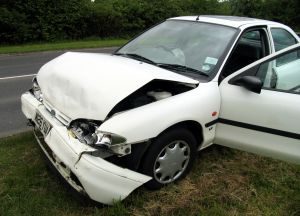 This rebuttable presumption can make it easier for plaintiffs in these cases to prove liability, and it can also make it tougher for the defendant to prove comparative fault. Florida is a pure comparative fault state. That means whatever percentage of fault is shared by the plaintiff will proportionately reduce the amount of damages paid by the defendant – up to 99 percent. So for instance, if you were 40 percent at-fault for a crash and the defendant was 60 percent at-fault, defendant would only be responsible to pay 60 percent of your total damages.
Some of the grounds on which the rebuttable presumption can be challenged (per the 2007 ruling in Dept. of Highway Safety and Motor Vehicles v. Saleme) are:
Evidence of mechanical failure by the rear vehicle (in which case, the vehicle manufacturer may be liable);
Evidence/ testimony of an unexpected or sudden stop or lane change (drivers must anticipate these scenarios to an extent and maintain a safe distance from vehicles ahead; defendants must prove the stop or lane change truly both sudden and unexpected);
Evidence the vehicle was not stopped legally on the roadway.