Whether we're talking about a tractor-trailer or merely the junk in your trunk, failure to properly secure loads to your vehicle is a crime in Florida. That means it has to withstand the wind, railroad tracks, a pothole-pocked roadway – all the common things can loosen those items and turn it into road debris if it isn't properly strapped down.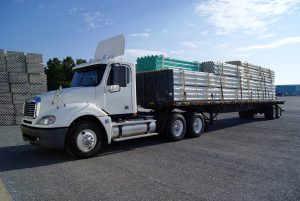 Falling or shifting cargo such as ladders, furniture, tools, tarps and building materials can cause serious South Florida crashes resulting in catastrophic injuries and even death.
AAA reported that over a recent four-year stretch, more than 200,000 crashes were caused by unsecured debris on U.S. roads. These resulted in approximately 39,000 injuries and 500 deaths during that time frame.
Of those incidents:
37 percent of all deaths were caused by drivers swerving to avoid the object, typically overcorrecting and causing the driver to lose control.
One-third occurred between 10 a.m. and 4 p.m. – when many are hauling/moving heavy items like construction equipment or furniture.
Most occurred on Interstate highways, which makes sense given that driving at increased speeds heightens the risk for vehicle parts to become detached.