You are driving down Clematis Street in West Palm Beach after work. You glance down to briefly look at your phone and respond to a text. Out of nowhere, a drunk driver veers into your lane from the opposing direction. You suffer serious and lasting physical injuries as a result of the car accident.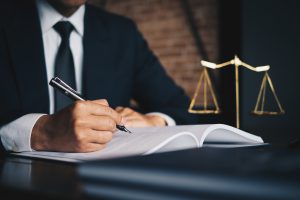 Does the fact that you were texting and driving mean you can't pursue damages from the drunk driver?
In Florida, the answer is "no." The reason is because of Florida's adherence to the negligence standard of pure comparative fault.
What does that really mean?
As our West Palm Beach injury lawyers can explain, per F.S. 768.81, it means that whatever percentage you were negligent, your financial recovery will be reduced by that amount.
So let's take the above hypothetical car crash scenario. If you filed a personal injury lawsuit and the jury found you 25 percent negligent for the crash because you were texting and driving, your total damages would be reduced by 25 percent. So let's say the court decided the case at your favor and determined you incurred $200,000 in damages. The drunk driver was 75 percent at fault. Your total damage award would be reduced by $50,000 (25 percent), so the most you would receive is $150,000. Continue reading