Teen drivers are notorious for being accident-prone. Their biggest disadvantage is their lack of experience, but they're also poor judges of risk and are more likely to engage in hazardous behaviors behind the wheel, such as speeding and texting. A recent survey by consumer motorist researchers at Co-Pilot revealed teens in Florida are among the highest risk nationally, being more likely to drink and text while driving and less likely to wear a seat belt.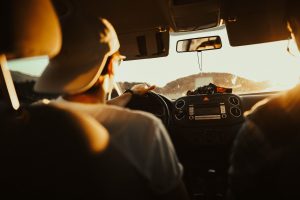 The analysis looked at numerous risky driving behaviors, and ranked Florida teens 13th in the country. Nearly 8 percent don't wear their seat belts, 6 percent admit to drinking and driving at some point in the last 30 days and 36 percent confess to texting and driving. All of these are illegal and increase the risk of a crash (or severity of injuries).
Florida, like many states, has numerous safeguards to help reduce the risks posed by teen drivers. For example, we have a graduated licensing process intended to help teens work up their experience level on the road with guidance from an older, responsible driver and fewer in-vehicle distractions (fellow teen passengers).
Insurers are likely to charge much more for teen coverage too, which is understandable, but the high rates can backfire.
As longtime Palm Beach car accident lawyers, we know teens are also less likely to have adequate insurance to cover the damages if they cause a crash. Frequently in such cases, we pursue vicarious liability against the teen driver's parents as owners of the vehicle. Vehicle owners can be held liable – even if they weren't driving – because in Florida, vehicles are considered dangerous instrumentalities.
Parents know that they're likely going to pay twice as much for insurance premiums when they add a teen driver to their policy. Many may forego insurance at these rates for this reason and take their chances. But even if a teen is not on their parent's insurance plan, parents can be liable for a wreck just by allowing the teen to borrow their vehicle. That's because the dangerous instrumentality doctrine, or DID, recognized by the Florida Supreme Court in 1920, imposes strict vicarious liability on vehicle owners. That means the owner and everyone else whose name is on the title is viewed as being "in the driver's seat" when the accident happened – even if they were nowhere near the crash site. The state high court's reasoning was that cars are inherently dangerous, and anyone who turns over the keys of their car to another has a responsibility to ensure it's driven safely.
Florida is a no-fault state when it comes to car accident liability (for now, at least), which means injured motorists and passengers have up to $10,000 in personal injury protection (PIP) coverage, regardless of who was at-fault. However, this rarely covers the full extent of one's losses, particular when the accident was serious. If one meets the serious injury threshold, as outlined in F.S. 626.737, they can step outside the no-fault system and pursue damages against the at-fault driver. But Florida doesn't even require drivers to carry bodily injury liability (which covers damages to others if you cause a crash). What if the driver was a teenager who had bare bones insurance?
Uninsured/underinsured motorist (UM/UIM) coverage is how a lot of people are compensated in this scenario. UM/UIM insurance is coverage you buy to cover damages when the person responsible for a crash does not have car insurance or doesn't have enough car insurance to cover the full extent of your damages. UM/UIM coverage, like bodily injury liability, is not mandated in Florida, but insurers are required to offer it. If you get UM/UIM coverage, you must maintain bodily injury liability coverage in the same amount.
Although UM/UIM coverage isn't technically required, it's wise not only for the fact that Florida teen drivers can be so dangerous, but also because at least 1 in 5 drivers in Florida don't carry any insurance at all.
If you are injured in a Palm Beach car accident with a teen driver, there may be some special considerations you'll want to consider. Consulting with an experienced accident attorney is an imperative.
Contact the South Florida personal injury attorneys at Halberg & Fogg PLLC by calling toll-free at 1-877-425-2374. Serving West Palm Beach, Miami, Tampa, Orlando and Fort Myers/ Naples. There is no fee unless you win.
Additional Resources:
States With the Riskiest Teenage Drivers, April 14, 2021, Co-Pilot
More Blog Entries:
Pregnant in a Car Accident? South Florida Injury Lawyers Offer Insight. March 23, 2021, Palm Beach Car Accident Lawyer Blog