Dealing with insurance companies can be a pain, as anyone who's ever been in a South Florida car accident knows. Lawmakers recognize it too. That's why there are legal protections in place to ensure fair play. Insurers are legally bound to act in good faith when handling claims. When they don't, courts can impose financial sanctions.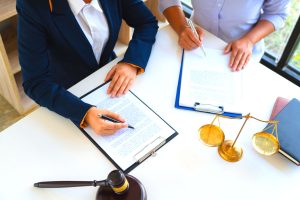 One example of bad faith insurance is when an auto insurer rejects a fair settlement offer in a pending lawsuit. As our West Palm Beach car accident attorneys can explain, if the case proceeds and the plaintiff wins a judgment totaling 25 percent or more than the settlement offer, the court can order the insurer to pay the plaintiff's attorney's fees.
Few things to note: Plaintiffs don't pay West Palm Beach car accident attorneys' fees upfront. These services are provided on a contingency fee basis, meaning we aren't paid unless or until you win. Our fee is derived as a percentage of the amount you win. But when a defendant is required to pay attorney's fees, it means the plaintiff keeps the entire damage award and the defendant covers our fees. Insurers would obviously rather avoid that outcome.
In a recent case dealing with this issue, Florida's 2nd District Court of Appeal held that an auto insurer's long-delayed payment of UM policy limits – after rejecting an earlier lower settlement offer by the plaintiff – amounted to a "confession of judgment" that can be used as grounds to justify an order for the insurer to pay the plaintiff's attorney fees. Continue reading