Most people assume the end of the road for a Florida medical malpractice lawsuit is the verdict. However, that is not the case as there is always the potential for appeal. The National Center for State Courts reports medical malpractice cases have an appeal rate of 18 percent. Those cases that tend to have the highest rate of appeal are those that involve serious injuries, complex medical and/ or scientific evidence and expert testimony. That's why medical malpractice cases in Florida tend to have a higher rate of appeal than, say, a car accident injury verdict. What's more, the center reported, defendants who lose medical malpractice cases are more likely to appeal than plaintiffs.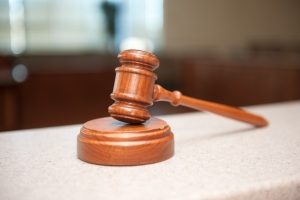 Most medical malpractice cases that are appealed involve:
Loss of mental function;
Facial scarring;
Loss of sight/ hearing;
Death;
Paralysis.
Because appeals can be so costly, it's not unheard of for medical malpractice plaintiffs to end up back in negotiations with defendants – even after they have obtained a favorable verdict. The reason is if there is a good chance defendant will appeal (and may have a strong argument on appeal), plaintiff may agree to a settlement – ending the case then and there, albeit for a lesser amount – than go through the time, expense and ordeal of an appeal. It's also possible that if a trial is bifurcated (split into separate issues, usually liability and damages) that a defendant will settle after liability has been determined, but prior to a finding of damages. Continue reading