As experienced Palm Beach medical malpractice lawyers, we're closely familiar with the 2004 Florida law passed overwhelmingly by voters with the intention of preventing dangerous doctors from practicing medicine. It's a "three strikes" rule for medical malpractice that seems fairly straightforward: A doctor with three "strikes" of medical malpractice will lose their license to practice. Unfortunately, we know all-too-well how ineffective it is, thanks to follow-up efforts by the state legislature, which made it nearly impossible for the state board to actually levy a strike.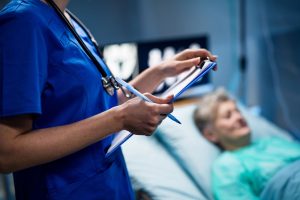 The "Three Strikes Rule" was passed as an amendment to Chapters 458 and 459 of Florida Statutes. The law holds that if a physician has three or more incidents of medical malpractice (as established by a standard of clear and convincing evidence), they will be forbidden from the continued practice of medicine in Florida. A "strike" can be derived from a finding of medical malpractice by one of the following:
A final order by an administrative agency following a hearing.
A final order by a judge/jury in a civil case.
A binding arbitration decision.
It should be noted that medical malpractice isn't as easy to prove as the typical negligence case. It's not enough to show the absence of ordinary care. Rather, one must prove – via expert witness testimony from a similarly-situated professional – that the physician failed to abide the applicable standard of care, which depends on that doctor's education, skill, specialty, and resources. But even with this higher standard and even with the three strikes law, doctors with checkered professional histories continue to practice.
Numerous journalistic deep-dives and scholarly studies in recent years – from NBC-5 in West Palm Beach to The Palm Beach Post – have highlighted this legal loophole. Yet as our medical malpractice lawyers can attest, the problem persists, with Florida doctors who've paid out 3+ medical malpractice claims continuing to practice, often with patients none-the-wiser. News outlets have reported there are hundreds of still-practicing doctors who have collectively paid out hundreds of millions of dollars in Florida medical malpractice lawsuits stemming from the deaths of more than 1,000 patients over 10 years. Continue reading