The sudden trauma of a South Florida cruise ship sexual assault can leave survivors feeling stunned, shaken, and unsure of their next steps.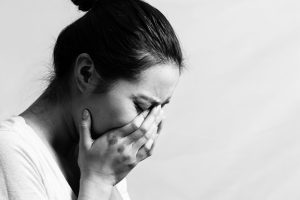 As longtime Palm Beach sexual abuse assault attorneys, we are committed to helping survivors and their families pick up the pieces and pursue justice and accountability through civil litigation. This is separate from any criminal investigation or case that may be ongoing. The purpose of civil litigation in these cases is typically to hold accountable any parties who failed in their duty to protect the victim.
A number of recent high-profile cruise ship sexual assault cases have highlighted both the seriousness and unfortunate prevalence of these incidents.
Recently, a federal jury in South Florida awarded a sexual assault survivor more than $10 million after her rape by a Carnival Cruise Line crew member. Although the jury did not find the cruise line was negligent, maritime law allows defendant cruise lines in civil sexual assault cases involving employees to be held strictly liable. Strict liability does not require proof of negligence by a defendant. (This is different than state-level civil sexual assault cases, which typically require proof that the company/defendant failed in some duty of care owed to the plaintiff. This usually involves a failure to maintain a safe premises, negligent hiring/background checks, or inadequate supervision.)
The incident that recently led to the $10 million verdict occurred in 2018 and involved a crew member. He claimed the encounter was consensual, but was fired for violating the cruise line's policy forbidding fraternization with patrons. The FBI did not pursue criminal charges against him, but the federal jury in the civil case found that he did sexually assault her.
Cruise Ship Sexual Assault Statistics
USA Today recently reported that, per U.S. Department of Transportation figures, more than 100 allegations of cruise ship sexual assaults involving ships embarking/disembarking in the U.S. were reported in 2019. The year before, there were 82. New figures haven't been posted since pandemic-related shutdowns stymied the industry, which is just now starting to regain steam.
Rape crises experts say that factors impacting the high numbers of cruise ship sexual assaults include an abundance of alcohol, close quarters, and a lack of independent law enforcement. Of course, as our Palm Beach civil trial lawyers can explain, cruise ships do have security. However, these are not public law enforcement agencies. They're private companies hired by the cruise ships.
Survivors of Florida Cruise Ship Sexual Assault Should Seek Immediate Legal Counsel