Your Florida injury lawsuit is over. The judge has made a final ruling. Whether you won or lost, there is still something that needs to be resolved: Taxation of costs.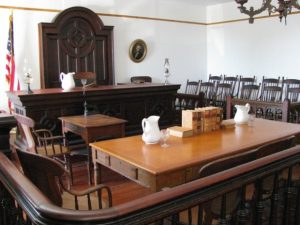 But what are costs in a tort case? What costs are taxable? Which are considered non-taxable costs?
It's important to point out that "taxes" in this case aren't referring to a cut owed to the Internal Revenue Service. The question is whether the losing party can be "taxed" for certain costs associated with the litigation process incurred by the prevailing party.
For example, expert witness fees – paid to an expert witness for their services before or during trial – can be either a taxable or non-taxable cost (depending on a host of factors). These have to be paid whether you win or lose. If you win and the court decides that cost is taxable, the defendant pays.
Despite some clear lines drawn in both case law and statute, the question of taxable/non-taxable costs – and whether a person should have them covered – can still be a matter of sharp dispute.
Recently, the Alaska Supreme Court in King v. State Farm Mut. Ins. Co. was asked to settle an argument over whether a plaintiff who won her drunk driving injury lawsuit was entitled to certain taxable costs. The court ruled some couldn't be collected because plaintiff didn't timely file the request, but the lower court had erred in denying her others. Continue reading