Recent data from the Motorcycle Industry Council reveals more women are operating motorcycles than ever before – and the trend shows no sign of slowing. And while West Palm Beach motorcycle accident lawyers know women tend to be safer riders, there are also some crash injury risks that tend to be specific to/ more common among female operators and passengers.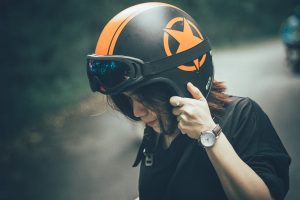 USA Today reported that in 1998, just 8 percent of motorcycle owners were women. By 2018, that figure more than doubled to 19 percent. The Drive reveals the majority of female motorcycle riders skewed younger, with women comprising 26 percent of Millenial-age riders and 22 percent of Gen Xers. The median age of female motorcyclists is 39, compared to 48 for men. Women appear mostly interested in cruisers (34 percent) followed by scooters (33 percent) and then sport bikes (10 percent). All-female motorcycle clubs have even grown increasingly popular.
Increasing gender equality in motorcycling overall has made the transport mode safer, given MIC's assertions that female riders are 60 percent more likely to take safety courses and 14 percent more likely to wear a helmet than men and less likely to drive drunk or speed. Further, the more people in general there are on motorcycles, the safer all motorcyclists are because the greater the odds other will look twice, having become accustomed to sharing the road with them.
Types of Injuries Sustained by Women in South Florida Motorcycle Accidents Continue reading