If you're in a South Florida motorcycle accident, you may have sustained substantial injuries and are wondering what to do next. It can be more perplexing if you're fairly sure you were at least partially at-fault for the crash.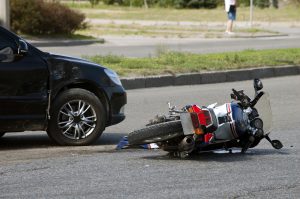 Two things to bear in mind:
Never voice your conclusions of fault to the other party or to any insurance representatives without first talking to an injury lawyer. Even if you strongly suspect you're to blame, there may be factors about which you're unaware/that were out of your control that skew your perception of events.
Even if you were partially at-fault for what happened, Florida law favors a system of fair compensation for which everyone pays their own share. This is called comparative fault, and it means that if you were 30 percent at-fault and the other driver was 70 percent, the other driver would be responsible to pay 70 percent of your damages. So if your total losses were $100,000, you'd be entitled to receive $70,000.
Keep in mind that the final word on fault and what percentage each party shares is not up to the investigating police officer nor necessarily the insurance adjuster. Disputes with regard to fault are settled either in negotiations with your attorney and the insurer(s) and/or by a mediator or judge.
A West Palm Beach motorcycle accident lawyer can carefully investigate your case and gather evidence that will allow proper apportioning of fault. We'll also work hard to protect your right to recover full and fair compensation. Continue reading