If you're filing a Florida sexual assault lawsuit in civil court, there are a number of potential legal hurdles about which you should be aware.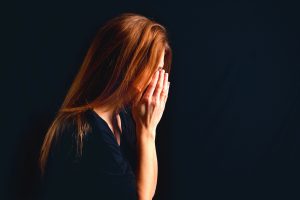 Before diving into the details, we want to make it clear that the point here isn't to discourage anyone considering a sex abuse lawsuit. Rather, our goal is to empower. As West Palm Beach attorneys for sexual abuse survivors, we're fully cognizant of the fact that our clients have already been through so much. Part of our job is to make sure that those clients – and potential clients – have all they need to make informed choices about how best to proceed when it comes to a sexual assault civil lawsuit. That includes carefully explaining some of the legal snags that can stymie a case.
Why File a Florida Sexual Assault Lawsuit in Civil Court?
More than half of women and nearly 1 in 3 men experience sexual violence involving physical contact at some point in their lifetime. Not all incidents are "violent," but no less damaging for that. (Sometimes it's even more traumatic when a victim is made to believe they are somehow complicit or responsible.)
Accountability in these cases is often elusive in criminal courts. Even if the alleged abuser or attacker is prosecuted and convicted, the ability of the criminal justice system to compensate survivors is limited. Criminal cases may include an offer of restitution. However, unlike in a civil case, the purpose with this financial compensation isn't solely to compensate the victim. It's also intended to serve the rehabilitative goals that the criminal justice system has for defendants – and this doesn't always align with what's in the best interests of the victim.
But whatever happens on that end of things, there may be grounds to pursue liability in a civil case – typically from third parties.
Though usually not a direct legal action against the perpetrator, third-party sex abuse cases can be an effective way for victims to obtain:
Validation and accountability from third parties that had a responsibility to do more to keep you safe or warn you of the danger.
Financial compensation for the very real and very significant impact this has had on your life.
A safer future for those in similar scenarios. When third-parties are compelled to pay for failing to protect against the risk of sexual assault when they had a responsibility to do so, they  – and others – will take greater care to do better. Defendants in these cases are often property owners, school administrators, sports teams, and employers. People deserve to be safe in these spaces, and successful third-party liability sexual abuse lawsuits can help achieve that.
It's true that the probability of winning – and actually collecting a financial judgment – is central to the question of whether pursuing a civil sex abuse case is a prudent choice. But it's not the only consideration. Our attorneys can help walk you through your objectives, concerns, and strategies to overcome common legal issues.
What Obstacles May Stand in the Way of Justice?