Although many Florida sex abuse lawsuits against churches involve molestation, assault, or abuse of minors, there may be a cause of action in the event of sexual misconduct involving clergy and an adult congregant as well.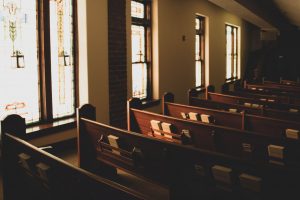 Such cases may be brought because the courts have held that the First Amendment (which protects freedom of religion) does not protect churches from liability for harm to a third party that arises from alleged sexual misconduct by clergy members. The state recognizes that religious institutions and clergy may owe a fiduciary duty to attendees. That includes a duty to adult parishioners as well as minors. A fiduciary duty can arise from personal, moral, or social relations, and liability is not solely dependent on an agreement or contractual relationship. For example, the Florida Supreme Court has held that churches that promote their clergy as qualified marriage counselors owe a fiduciary duty to "counselees" – even if most parishioners don't actually receive direct counseling from the clergy.
Churches can be liable for sexual misconduct involving clergy and adult parishioners when this fiduciary duty is violated.
The Florida Supreme Court majority opinion wrote in the 2002 case of Malicki, et al v. Doe, "The First Amendment cannot be used at the initial pleading stage to shut the courthouse door to a plaintiff's claims, which are founded on a religious institution's alleged negligence arising from the institution's failure to prevent harm resulting from one of its clergy who sexually assaults and batters a minor or adult parishioner." A ruling to the contrary, the justices reasoned, would immunize church defendants in such a way that it would place religious institutions in a preferred position over secular institutions – something that would be "both foreign and hostile" to the 1st Amendment. Continue reading