Although many Florida sex abuse lawsuits against churches involve molestation, assault, or abuse of minors, there may be a cause of action in the event of sexual misconduct involving clergy and an adult congregant as well.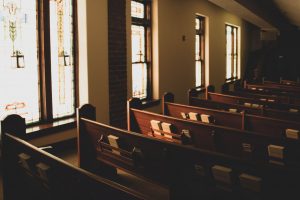 Such cases may be brought because the courts have held that the First Amendment (which protects freedom of religion) does not protect churches from liability for harm to a third party that arises from alleged sexual misconduct by clergy members. The state recognizes that religious institutions and clergy may owe a fiduciary duty to attendees. That includes a duty to adult parishioners as well as minors. A fiduciary duty can arise from personal, moral, or social relations, and liability is not solely dependent on an agreement or contractual relationship. For example, the Florida Supreme Court has held that churches that promote their clergy as qualified marriage counselors owe a fiduciary duty to "counselees" – even if most parishioners don't actually receive direct counseling from the clergy.
Churches can be liable for sexual misconduct involving clergy and adult parishioners when this fiduciary duty is violated.
The Florida Supreme Court majority opinion wrote in the 2002 case of Malicki, et al v. Doe, "The First Amendment cannot be used at the initial pleading stage to shut the courthouse door to a plaintiff's claims, which are founded on a religious institution's alleged negligence arising from the institution's failure to prevent harm resulting from one of its clergy who sexually assaults and batters a minor or adult parishioner." A ruling to the contrary, the justices reasoned, would immunize church defendants in such a way that it would place religious institutions in a preferred position over secular institutions – something that would be "both foreign and hostile" to the 1st Amendment.
The Malicki case involved two parishioners – one a minor who worked at the church in exchange for having her tuition paid, and another adult who worked there under the direct control and supervision of the priest in question. They both alleged that on numerous occasions, the priest sexually molested and assaulted them.
Based on these incidents, the two sued the church in a third-party action for negligent hiring and retention and negligent supervision. The complaints allege the church was aware – or should have learned in the course of exercising reasonable care – that the priest was not a safe person to be offering counseling, spiritually guiding, teaching, leading, and supervising church employees and congregants. Plaintiffs said the church negligent failed to look into the priest's history prior to joining the church, including his reputation, background, and qualifications. If they had, plaintiffs argued, they'd have known the priest had the propensity to commit such crimes.
In response, the church sought to have the claims dismissed, arguing that the court's intervention was barred by the First Amendment because it involved internal ecclesiastical decisions of the church. Beyond this, the defense argued that claims of negligence were improper because the plaintiffs failed to establish there was a secular duty or sufficient physical injuries to justify their claim for emotional damages. The trial court did not reach the last two issues, instead granting the church's motion for dismissal, finding the First Amendment barred these claims. The Third District Court of Appeal, however, reversed and remanded, noting the issue was whether the church had reason to know of the priest's misconduct and yet did nothing to prevent reasonably foreseeable harm against congregants.
The Florida Supreme Court affirmed.
Courts do need to determine whether a matter before them involves an "ecclesiastical" matter, that regards discipline, faith, internal organization, custom, law, or rule – or whether it's a case in which the court should hold the religious organization liable just as it would in any secular dispute between third parties and any other defendant, albeit one with religious affiliation. In fact, there is substantial precedent – both in state and federal courts – holding that the right to religious freedom and autonomy guaranteed under the 1st Amendment isn't threatened or violated by the court's adjudicating liability against a religious institution for a clergy's tortious conduct – including sexual assault, battery, or misconduct with a parishioner. This is especially true when the religious body does not assert that the conduct in question was undertaken in furtherance of a sincerely held religious belief.
If you have been sexually abused, battered, exploited, or taken advantage of by a member of the clergy in South Florida, our dedicated team of sexual abuse lawyers will help you determine what legal recourse you may have. There is no fee unless you win.
Contact the South Florida personal injury attorneys at Halberg & Fogg PLLC by calling toll-free at 1-877-425-2374. Serving West Palm Beach, Miami, Tampa, Orlando and Fort Myers/ Naples. 
Additional Resources:
A Higher Authority: The Viability of Third Party Tort Actions t Actions Against a Religious Institution Grounded on Sexual Misconduct by a Member of the Clergy, 2003, By Janna Satz Nugent, Florida State University Law Review
More Blog Entries:
Southern Baptists Admit Decades of Sex Abuse, Cover-Ups, June 7, 2022, West Palm Beach Sex Abuse Lawyer Blog