A bombshell 300-page report detailing two decades of sex abuse and systematic cover-ups within Southern Baptist churches across the country has rocked the faith community. Revelations are that church leadership not only mishandled and suppressed abuse claims, but that they belittled victims and their families and resisted reforms at every turn.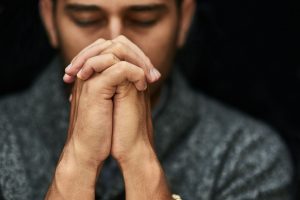 Southern Baptists are the largest national denomination of Protestants in the U.S. The third-party investigation was commissioned by the Southern Baptist Convention (SBC) at the insistence of church members, was made public in late May. (The SBC is not its own church, but rather a network of churches.)
As our Palm Beach sex abuse lawyers can explain, this is far from the first inkling the public has had that such problems were legion. Three years ago, reporters from two Texas newspapers collaborated on an investigation into church sex abuse of children and other vulnerable parishioners. Their report, Abuse of Faith, revealed that some 400 Southern Baptist leaders – top ministers, youth pastors, etc. – had been convicted or pleaded guilty to sex crimes against more than 700 victims over the last 20 years. Top leadership commented at the time that it was "an apocalypse," far worse and systemic than they imagined it could be.
Immediate response to the latest report from ultraconservative branches of the denomination were relatively quiet. A few regional leaders released brief statements indicating they were "grieving," but also that they disagreed with certain aspects of the findings. A few individual pastors offered public comment condemning both the abuse and the church's inaction, calling it all "heartbreaking" and "horrifying." The current SBC president issued a statement saying there were not adequate words to express his sorrow at the things the report revealed, and vowed there would be changes.
Cases of Sex Abuse Brought to Light
Among the cases of "credible" reports of sexual abuse brought to light:
A former SBC president was fired from his job at a seminary in 2018 after it was revealed he told a student not to report a rape in 2003. He also emailed his intention to meet one-on-one with another student who had reported another sexual assault to "break her down."
A former vice president of the SBC – a judge – is facing allegations in a civil sexual abuse lawsuit alleging he repeatedly sexually abused the plaintiff, starting when he was just 14. The judge is also facing two other claims of sexual misconduct involving other men.
A pastor in Mississippi (who later became an SBC president) allowed an abuser of young boys to be quietly dismissed in 1989, never reporting the abuse to police. The abuser was later arrested for abusing young boys at a different church more than 20 years later.
A church music director in Georgia was accused of sexual misconduct, but was not fired. It wasn't until additional allegations were made – and published by local media – that the director confessed and was fired.
A Texas church's former youth pastor pleaded guilty to sex abuse of a 16-year-old church member. At the sentencing, the church's senior pastor testified on behalf of the defendant. The judge at trial reprimanded the senior pastor for not alerting the congregation about the investigation and allowing to participate in church activities even after he was removed from his position.
A teenager 22 years ago committed suicide because of sexual abuse by a minister at his Indiana church, a person who remains an SBC leader.
At a church in Vermont, the parents of a teen survivor allege the youth pastor began grooming their child in 2017 when she was 15. When the "relationship" came to light, the pastor pinned the blame on the minor, and she was made to repent in front of the entire congregation. The church asked the parents not to report the conduct of the youth pastor to police.
The list goes on, and on, and on.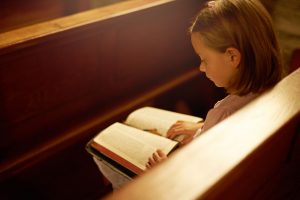 What is especially noteworthy about these reports from a Palm Beach sex abuse lawyer's perspective is not only how widespread these problems were, but the steps that were taken time and again to silence victims, preserve reputations of abusers, and reduce liability for the churches. Throughout the report, survivors of clergy abuse across the country reported time and again that when they tried to come forward about what had been done to them, the churches stonewalled them. Some were called horrible names, and accused of being bitter, jealous, sexually promiscuous, or mentally unstable.
Legal Liability for Churches in Sex Abuse Cases
Places of worship are supposed to be a place not only of faith and sanctuary, but also trust and hope. This is part of what makes clergy sexual abuse such an abhorrent violation.
Churches can be held liable when individual members, employees, or clergy engage in sexual misconduct and abuse. Church sex abuse cases typically fall under one of three umbrellas:
State statutes that impose certain legal obligations on institutions responsible for the health and safety of children.
Negligence-based liability claims that require organizations to exercise reasonable care in who they hire and retain and the extent to which they supervise employees and other agents.
Vicarious liability, under the doctrine of respondeat superior, which allows employers to be held liable for the wrongdoing of their employees.
SBC leadership were clearly well aware of the potential for successful legal action – which appears to have been the driver in many cases for the cover-ups.
The Catholic Church is probably the most significant example in recent history of civil case accountability for sex abuse. As of last year, the U.S. Catholic Church has paid more than $3 billion (with a B) in settlements and monetary awards to victims of clergy abuse. More than 15,000 survivors have reported sexual abuse by Catholic clergy since 2009. The actual number of victims is undoubtedly much, much higher.
If you have been victimized by sexual abuse at church or by a church employee or leader, our Florida sex abuse attorneys can help.
Contact the South Florida personal injury attorneys at Halberg & Fogg PLLC by calling toll-free at 1-877-425-2374. Serving West Palm Beach, Miami, Tampa, Orlando and Fort Myers/ Naples. There is no fee unless you win.
Additional Resources:
The sexual abuse scandal rocking the Southern Baptist Convention, explained, June 7, 2022, By Emily St. James, Vox
More Blog Entries:
$6 Million Verdict for Survivor of South Florida Sexual Abuse by Teacher, May 5, 2022, West Palm Beach Sex Abuse Lawyer