Patients should have every confidence when they see a doctor, dentist, surgeon, or other health care provider that they'll be treated with professionalism, respect, and dignity. If a patient is sexually assaulted by a healthcare provider, it's more than a violation of one's body, the provider's professional ethics, or even the law. It's a major breach of the significant trust central to the patient-provider relationship.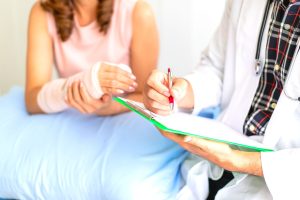 It is important for victimized patients to understand: It is NOT your fault. Even in cases where some degree of attraction may be mutual, the power imbalance between patients and providers puts the onus firmly on the health care provider to draw clear personal boundaries. If those lines are crossed, the provider may be held to account by their employer, professional licensing board, and (where applicable) criminal prosecutors. Impacted patients can also seek accountability through the civil court system. There may be potential claims made directly against the provider as well as their employer and/or the facility where the assault or abuse occurred.
As longtime advocates for Florida victims of sexual assault, our West Palm Beach sexual abuse lawyers provide survivors with insight on their legal options. It's worth noting that civil cases can be pursued regardless of whether the state or federal government decides to pursue criminal charges.