Not every injury that occurs at the hands of a medical professional or inside a medical institution is considered medical malpractice. The Florida Supreme Court once again made this distinction in a recent case when asked to consider whether the trial court made the right decision in tossing a negligence lawsuit for failure to meet stringent medical malpractice lawsuit requirements, or whether the appeals court was right for reversing the lower court to allow the matter to proceed.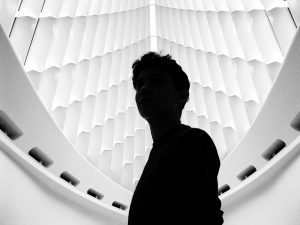 Negligence versus medical malpractice is an important distinction because if a hospital or health care professional is successful in having the case designated as sounding in medical malpractice, plaintiffs must then abide by the state's complex medical malpractice statutory schema, as outlined in F.S. 766.106. This includes specifications for pre-suit notice (including sending a copy of the complaint to the Department of Health and the Agency for Health Care Administration), to determine if conduct alleged subjects a licensee to disciplinary action. It also involves giving defendant 90 days in which to conduct a review of the allegations and either reject the claim, make a settlement offer or make an offer to arbitrate. (Settlement at this phase is rare.) Then plaintiff has 30 days from receipt of that response to give their own response. Then there is an informal discovery process, response to written questionnaires, collection of un-sworn statements by treating providers and more. Additionally, medical malpractice claimants must have an expert witness who is equally if not more qualified than the defendant to testify to a breach in the applicable standard of care. Finally, (save for some exceptions) medical malpractice claims have a two-year statute of limitations, whereas personal injury litigation has a four-year statute of limitations.
Negligence cases are much more simple. That's why if a defendant can argue it's medical malpractice, they will, because, as our South Florida medical malpractice attorneys know, it means more hurdles for you.
In the recent case before the Florida Supreme Court, plaintiff filed her case on behalf of her niece, who reportedly sustained injuries while she was a resident at the National Deaf Academy. This is both a school and a residential treatment facility which offers services and institutional care for individuals who are deaf, autistic or suffer from psychiatric or behavioral disorders. Staffers include psychiatrists, nurses, teachers, therapists and sign language interpreters.
Plaintiff's niece had been diagnosed with bipolar disorder, PTSD, impulse control disorder and intermittent explosive disorder. Her plan of care included Therapeutic Aggression Control Techniques, which require physical restraint. Before such restraint can occur, a senior staffer is required to make a determination that it's appropriate.
In August 2008, a nurse on staff got word plaintiff's niece had "eloped" from the campus. When she returned voluntarily, she reportedly began throwing ricks at the building and staffers. Several windows shattered. Staff removed other residents, tried to verbally "talk her down." When she reportedly didn't respond, the nurse on duty made the decision to restrain her. The attempt wasn't successful as the patient was highly agitated. It resulted in a fall that caused plaintiff's niece to suffer a dislocated knee, ultimately requiring an above-the-knee amputation.
Plaintiff filed a lawsuit against the facility and staffers alleging ordinary negligence. Defendant sought dismissal, arguing the complaint sounded in medical malpractice, and as such, plaintiff failed to timely comply with the presuit notice requirements as outlined by statute. Trial court agreed, finding that while the complaint was "styled as an ordinary negligence claim," it actually arose out of the rendering of medical care and services and thus was alleged medical malpractice.
Plaintiff appealed, and Florida's Fifth District Court of Appeal reversed, citing two nurses' deposition testimony indicating that the purpose of the restraint was to ensure the safety of the residents and that non-medical personnel (such as sign language interpreters) underwent this same training and could perform the hold. Because a person who is not necessarily a medical professional could perform the hold, and because the hold wasn't for the treatment or diagnosis of any condition, not employed to meet her daily care needs, it couldn't be classified as medical care.
Defendant appealed, arguing this ruling conflicted directly with previous appellate court rulings (which it did). But the Florida Supreme Court sided with plaintiff. The court was careful to say that not every negligent act by a health care provider need be subject to the onerous presuit requirements as outlined by F.S. Ch. 766. The court held that while the decision to use these kinds of restraint holds in plaintiff's plan of care was made by a medical doctor, the purpose of the hold is to ensure resident safety. The staffers carrying it out were non-medical and weren't authorized to consider whether to employ it. Further, the fact that staffers used this hold to control the patient means they were not ascertaining her medical condition through examination, testing, prescribing and administering care to effect a cure or meet her daily needs. Thus, the claim doesn't arise out of acts directly related to medical care or services, but rather ordinary negligence.
Contact the South Florida personal injury attorneys at Halberg & Fogg PLLC., Attorneys at Law, by calling toll-free at 1-877-425-2374. Serving West Palm Beach, Miami, Tampa, Orlando and Fort Myers/ Naples. There is no fee unless you win.
Additional Resources:
National Deaf Academy, LLC v. Townes, April 26, 2018, Florida Supreme Court
More Blog Entries:
Florida Supreme Court Sides With Plaintiff in Med-Mal Lawsuit, April 29, 2018, South Florida Medical Malpractice Attorney Blog