The Florida Supreme Court recently sided plaintiffs in a dispute regarding witness testimony in a medical malpractice lawsuit involving a young child forced to undergo a kidney transplant due to alleged failure to diagnose a chronic illness by her primary care doctor.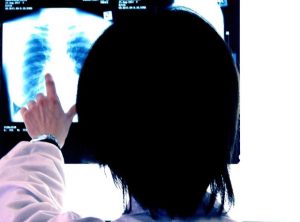 In the case of Gutierrez v. Vargas, plaintiff reportedly suffered from a chronic kidney disease that went undiagnosed for six years, ultimately resulting in so much damage she had no choice but to undergo a kidney transplant. Defendant argues plaintiff suffered a different disease that could not have been diagnosed sooner. The case went to trial and plaintiff was awarded $4.1 million in damages.
Defendant appealed on the grounds the decision conflicts directly with those of other district courts on a question of law. Specifically, defense argued the lower court should not have allowed several of the girl's treating physician to testify at trial about their diagnostic opinions or allowed rebuttal testimony from a second pathology expert. After the judgment was reversed and remanded for trial by Florida's Third District Court of Appeal, the state high court ruled there was no abuse of discretion and affirmed the trial court's conclusion.
According to court records, defendant doctor was plaintiff's pediatrician, starting shortly after her birth in 2000 until the time she was six-years-old. Plaintiffs alleged that throughout that time, the doctor failed to diagnose the girl with a kidney disease – specifically C1q nephropathy. The disease caused her to suffer severely damaged kidneys, which ultimately required her to undergo a transplant in the spring of 2007.
Defendant, however, countered plaintiff suffered not from the condition she alleged, but rather from something called MPGN, a disease of the kidney that was not chronic but acute, meaning there was no way he could have diagnosed her sooner.
As is common in many South Florida medical malpractice lawsuits, both sides relied heavily on expert witness testimony to establish their stated cases. The trial court limited each side to one expert per specialty.
The first trial resulted in a mistrial. The second resulted in a jury verdict for plaintiff in the amount of $3.8 million, after which the court granted plaintiff's request for remitittur to make it $4.1 million. Defendant moved for a new trial on the issue of liability, a request that was denied.
Defendant then argued on appeal the trial court was wrong to deny his motion for a directed verdict because plaintiffs' evidence was insufficient to prove his alleged failure to diagnose proximately caused her injuries. He also alleged the court was wrong to allow petitioners to present testimony from multiple expert witnesses in the same area of speciality, which was a violation of the original pretrial order.
The 3rd DCA affirmed on the denial of a motion for directed verdict, but reversed and remanded for a new trial on the issue of the number of expert witnesses plaintiff was allowed. Plaintiffs sought review from the Florida Supreme Court, arguing the ruling of other district courts in the state have held it's improper to limit the number of expert witnesses and rebuttal experts. The 4th DCA, for instance, held in 2015 that the jury should hear from plaintiff's treating physicians – more than one, if more than one were involved – regarding care, recommendations and medical decision-making.
In reviewing the "one expert per specialty order," the court noted the 3rd DCA's finding the trial court abused its discretion by failing to enforce this pretrial order. The state supreme court ruled this conclusion was erroneous because the two doctors in question were not "expert witnesses," but rather "treating physicians." The court conceded that the line between expert and treating physician can sometimes be blurred, but in general, a treating physician is one who testifies based on past facts and personal knowledge – some of which are technical and may focus on areas about which jurors lack basic knowledge – but they are nonetheless matters of facts. Whereas expert witnesses have the benefit of hindsight, treating physicians don't. Treating physicians are limited to their medical opinions as they existed at the time they were treating plaintiff, while experts can form new opinions to help the trier of fact (i.e., jury) decide the case.
The state supreme court justices were conflicted on this case, but the majority agreed.
Contact the South Florida personal injury attorneys at Halberg & Fogg PLLC., Attorneys at Law, by calling toll-free at 1-877-425-2374. Serving West Palm Beach, Miami, Tampa, Orlando and Fort Myers/ Naples. There is no fee unless you win.
Additional Resources:
Justices Rule Against Doctor In Malpractice Dispute, March 23, 2018, News Service of Florida
More Blog Entries:
Surgical Sponges Left Inside a Patient is "Never Event" That Happens Too Often, March 28, 2018, Fort Myers Medical Malpractice Attorney Blog