A fatal automobile crash spurred a federal wrongful death lawsuit against a tire manufacturer that recently got snagged on the issue of trade secrets. The case illustrates why it's imperative that those who have suffered a serious injury or death of a loved one due to a car accident seek legal advice from a law firm with extensive experience in handling complex litigation. This is particularly true when we're going after the manufacturer of a defective vehicle or faulty vehicle part. Product liability laws make these cases far more complex than your typical crash-related injury claim.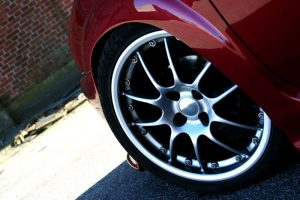 Here, in these defective vehicle tire liability case, the U.S. Court of Appeals for the Fourth Circuit certified a question to the South Carolina Supreme Court, asking if the state high court recognized evidentiary privilege for trade secrets (and thus whether the federal trial court erred in applying federal discovery standards). The state court responded yes, it did recognize privilege for trade secrets, but that it was a qualified privilege.
According to court records in the wrongful death case, this all started with the 2010 automobile crash death of a woman in Calhoun County, S.C. The personal representative of her estate filed a survival and wrongful death lawsuit against the manufacturer of an allegedly defective tire, asserting claims under state law for negligence, strict liability and breach of warranty.  He alleged the vehicle in which decedent was riding was struck head-on by another car that had crossed the median after suffering a tire blowout caused by a defect in the tire itself, which was designed, manufactured and marketed by defendant. 
During the discovery phase of the case (that's when both sides launch an investigation to gather as much information as they can), there arose a dispute that related to the design and chemical composition of the allegedly defective tire. Defendant didn't want to produce the information or material plaintiff requested, arguing it was protected because it was a trade secret.
The district court found (and plaintiff doesn't disagree) that the material is a trade secret. However, defendant was still ordered to produce the material, subject to an order of confidentiality. When the court did this, it applied a federal standard of discovery, in turn (as defendant argues) disregarding state law on trade secrets. That ruling was appealed, which resulted in the 4th Circuit certifying the trade secret question to the state supreme court of South Carolina.
After offering a breakdown of South Carolina's trade secret law, the state supreme court noted that while some privileges are absolute, some are qualified. For example, the privilege between a husband and wife or attorney and client or psychotherapist and patient – those are absolute privileges, as they are rooted in the imperative need for trust and confidence. However, there are other privileges that may be strong, but are qualified in that disclosure might be compelled if it was waived or material to a relevant controversy, can't be obtained any other way and is necessary to the proper preparation or presentation of the case of a party seeking information, document or item. One example might be the qualified privilege of the news media in protecting a source.
The court ruled in this product liability lawsuit that trade secrets, while a strongly-protected privilege, are qualified nonetheless and may be subject to disclosure with a protective order.
Contact the South Florida personal injury attorneys at Halberg & Fogg PLLC., Attorneys at Law, by calling toll-free at 1-877-425-2374. Serving West Palm Beach, Miami, Tampa, Orlando and Fort Myers/ Naples. There is no fee unless you win.
Additional Resources:
Hartsock v. Goodyear, April 25, 2018, South Carolina Supreme Court
More Blog Entries:
Florida Hot Tub Injury Results in $7.5M Damage Award, Feb. 2018, West Palm Beach Wrongful Death Lawyer Blog