Disney Cruise Lines is facing a Florida sexual assault lawsuit after the family of a 3-year-old girl alleges she was targeted by another child in the ship's day care. The plaintiffs say the day care was poorly-staffed with employees who weren't properly trained. The company denies the allegations and expressed their intent to the Orlando Sentinel to vigorously defend against them in court.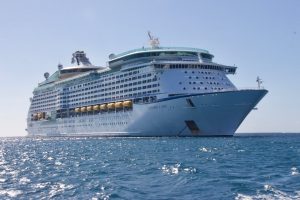 As our West Palm Beach sexual assault lawyers can explain, cruise ship sexual assaults have been an ongoing issue that has rightly garnered much media scrutiny the last several years. Civil litigation in these cases argue premises liability and general negligence, though there are special considerations because of the fact it happened at sea.
Claimants in the most recent case are arguing children aboard the ship's daycare should have been separated according to age groups to protect the younger kids. The 3-year-old, they say, should have been grouped with infants, toddlers, and other kids under 5. Staffers, they say, should have been better trained about how to prevent and react to improper touching of a child.
Cruise Ship Sexual Assaults
Cruise ships are often referred to as "floating cities," with movie theaters, restaurants, private quarters – and crime. U.S. government data shows that sexual assaults are the most commonly reported crimes on cruise ships. It's been revealed also that many victims of sexual assault aboard cruise ships are minors. One report by Congress in 2013 indicated one-third of sexual assaults on cruise ships involve a victim under the age of 18. Continue reading