Like many other large cities, West Palm Beach has its fair share of criminal activity. The Florida Department of Law Enforcement reports that Palm Beach County's violent crime rate in 2019 was 390 per 100,000 residents. The good news is that's a drop of about 5 percent from the year before. However, it includes more than 560 reported rapes and sexual assaults, while only 105 arrests were made for these offenses. What some survivors may not realize is that besides the criminal justice system, there is another avenue of accountability: Civil claims filed against third parties for negligent security.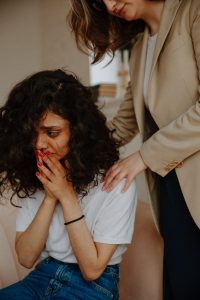 Crime statistics have proven invaluable in Florida negligent security lawsuits.
Negligent security is a type of civil premises liability claim filed for injuries resulting from a property owner's negligence. Survivors of rape and sexual assault may have a negligent security claim if they can prove the property owner owed them a duty of care to protect against third-party attacks and failed to put reasonable security measures in place or warn them of possible danger.
Negligent Security Premises Liability Claims
Property owners have an inherent duty to keep their property safe and protect people on site from reasonably foreseeable harm. If they fail to do this, they can be held legally responsible to pay for any injuries that result. For example, if a grocery store doesn't regularly inspect the aisles for slip-and-fall hazards and a customer takes a spill in a puddle, the store could be liable to compensate that person for medical bills, lost wages, etc.
This duty a property owner has to lawful guests also extends to other aspects of safety – including providing enough on-site security. If criminal activity is common in the area – something that crime statistics can highlight – the owner/person who controls the property may have the legal responsibility to beef up security with things like:
Hiring security guards.
Installing security cameras.
Implementing auto-locking door features or electronic keys.
Ensuring gates, fences and other security features are functional and in good repair.
Making sure there is adequate lighting in parking lots, hallways, stairways and other common areas.
The exact level of security that might be considered reasonable will depend on the foreseeable criminal threat for that particular business or general type of business, as well as the history of crime on site or nearby. This is where crime statistics can become critical.
Crime Statistics Can Establish Constructive Knowledge
The crucial legal question in any inadequate security case is whether the criminal activity was reasonably foreseeable. In other words: Did the property owner know or should they have known about the potential threat to others? Most often, we're going to be asserting they should have known, which is something called constructive knowledge. As our West Palm Beach sexual assault lawyers can explain, you can almost guarantee the defendant is going to deny this knowledge. But this is where crime statistics can prove invaluable.
You probably are not going to be able in a civil sexual assault premises liability lawsuit to prove the property owner had actual knowledge of the specific danger. What you can do is establish that the property owner should have known based on prior criminal activity on site and nearby. Property crimes might not put an owner on notice that residents, patrons or guests are at risk for sexual assault, but violent acts could – even if they aren't sexual assaults.
In addition to local crime statistics, we may present:
Property owner's calls to law enforcement.
All police reports for the property in question.
Details about how many arrests for violent crime occurred on site.
Information on whether anyone was charged and the outcome of those cases.
The idea is that if a property owner – be it a nightclub or condominium complex – knew or should have known there were multiple instances of violent crime that previously occurred nearby or at similar establishments, they could reasonably foresee the possibility of future danger. In that case, they would have a responsibility to improve onsite security. Failure to do so can mean they can be held legally liable for sexual assault and other violent crimes.
Contact the South Florida personal injury attorneys at Halberg & Fogg PLLC by calling toll-free at 1-877-425-2374. Serving West Palm Beach, Miami, Tampa, Orlando and Fort Myers/ Naples. There is no fee unless you win.
Additional Resources:
Crime in Florida, Palm Beach County, January-December 2019