The Hyatt Hotel corporation is facing a federal lawsuit in Florida for the alleged sexual assault of a minor at one of its resorts in the Bahamas.
As our West Palm Beach sexual assault attorneys can explain, thousands of people are attacked at hotels, motels, casinos, and resorts in the U.S. every year. Survivors of sexual violence have the right to pursue justice in criminal courts, but they can also file claims for monetary damages in civil court. Civil claims aren't always (or even mostly) filed against the attacker. More often than not, Florida civil sexual assault claims target businesses or organizations that failed in their duty to protect the victim.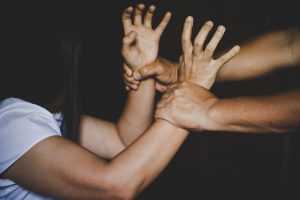 This case against the Hyatt isn't even all that unique. Our legal team is aware of a similar civil claim filed against the same hotel chain in an Illinois federal court following a sexual assault in Turkey. The hotel tried to get that claim tossed, arguing Illinois was an inconvenient forum to resolve the matter. However, the trial and appellate courts declined requests to remove the claim for jurisdictional reasons, and the matter proceeded.
In the more recent matter, V.H. v. Hyatt Hotels Corporation, filed in the U.S. District Court for the Southern District of Florida, Miami Division, the plaintiff is the father of a minor who was staying at the hotel as a guest with her family. According to court records, the victim briefly left her hotel room in the early morning hours to call a friend. She left barefoot, fully anticipating returning to her room within a few minutes. However, she was approached by a 58-year-old Bahamian local, who struck up a conversation and then lured her to a closed poolside cabana. There, according to the complaint, he overpowered and raped her.
By this time, her father had already gone looking for his daughter. He was able to locate her using the pinpoint technology on her cell phone. He entered the cabana to find the sexual assault in progress. The father ripped the attacker off his daughter, who was disheveled, curled up on the ground, and crying. The rape was immediately reported to authorities, and the attacker was arrested and charged with statutory rape. He is awaiting trial in the Bahamas, set for May.
According to the civil complaint, the attacker should never have been at the resort at that hour to begin with. The rape occurred at a time when restaurants and bars were closed. The casinos were still open, but the attacker, under Bahamian law, was not allowed to gamble. Further, he was also known to be a small-time drug dealer. There was no legitimate reason, the plaintiff argued, for the assailant to be on the property when he was.
Plaintiffs allege the assailant was likely there for the purpose of targeting a young victim. The hotel chain knew or should have known he may have nefarious motives, plaintiffs allege. The company advertises itself to families as a purveyor of fun, safe family vacations. And yet, when this incident occurred, there were no security personnel present to prevent or intervene in the rape of a minor on its property. Plaintiffs allege the hotel chain failed to take both reasonable and necessary precautions to protect guests, causing this child to suffer an event that was painful, traumatizing, and permanently life-altering. Continue reading